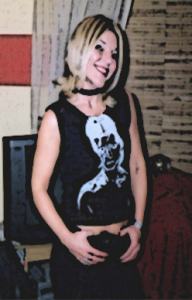 Little Miss Wonder

SELL ME A COAT




The cloth from which it is cut is faded and worn.
Love woven by fingers of arrogance and shame.
Promises ripped, shredded and torn,
Hopes and dreams make a pattern the same.

Through this material of disillusion and pride,
Run threads of your mistakes plain to see.
You kept on trying but could not hide,
Those permanent stains of self pity.

You sold me a coat of love and protection,
Warmth from bitter wind of dishonesty.
It was never a coat with buttons of silver.
It is your tattered disguise. At last I see.


Little Miss Wonder.
27 January 2005.