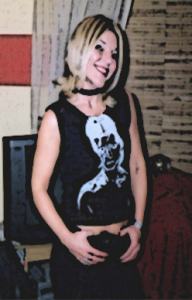 Little Miss Wonder

DEAD MAN WALKING




Scar tissue smothers a defeated heart

Thoughts like knives lacerate the brain.

A life weighted down by impending panic,

Nightmares no mortal mind should hold.

Black-eyes shut weary to expected deception

Skeletal hands grope at hollow love.

This bleeding face charts all of my fears.

Future years. Eternal tears. No one hears.


Little Miss Wonder.
23 April 2005.