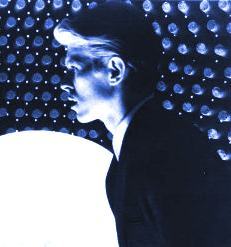 The Stranger

Bowie's songwriting and 'sampling' secrets revealed!




Well, sitting on a hospital help desk (my sales career hasn't quite worked out as well as I hoped :) ) with not enough work to do, and reading 'The Bowie Companion' (compilation of Bowie articles) gave me the inspiration I needed (maybe reading one of Lindsey Davis' Roman detective novels at work before that helped raise my inquisitive nature too!).

We all know about 'Starman, over the rainbow...' but what about some of the less well known nabs and grabs?... Many of the 'subconscious steals' I allude to are my own personal opinions.

However, this might well be the longest list of its kind, including as it does 'similarities' others have noticed aside from me...


Let Me Sleep Beside You: Here Bowie ingeniously skipped through time to 'Madchester' circa 1989, to copy 'I Am The Resurrection' by The Stone Roses...

Changes: Likewise, Bowie clambered into The Time Machine, set the controls not for the heart of the sun, but for 1979, to plunder the chords from Geldof's Boomtown Rats' smash 'Tell Me Why I Don't Like Mondays'.

Queen Bitch: I still can't see much (if any) similarity to White Light / White Heat era Velvet Underground. 'Loaded' era VU maybe...(cue Cool It Down or Head Held High), or even more cannily 'Wild Child' from Lou's first solo album. Whatever the Lou/VU connection (and I don't deny the vocal similarity to Lou) the chords are the same as those from Eddie Cochran's marvellous 'Three Steps To Heaven'.

Five Years: The atmosphere and strings borrow from 'Cosmic Dancer' off the T. Rex album 'Electric Warrior', in my opinion.

The Jean Genie: Common knowledge that this borrows off The Yardbirds' version of 'I'm A Man'.

Watch That Man: Having read the reviews of this album in the Bowie Companion, this now makes me think of 'Exile On Main Street' era Stones too (vocals buried in the mix stuff such as 'Rocks Off', 'All Down The Line' etc...)

Aladdin Sane: Bowie as good as admitted this borrows from 'On Broadway', and I can now hear the 'Rhapsody In Blue' stylings in Mike Garson's piano solo.

Drive In Saturday and Panic In Detroit: As acknowledged elsewhere, these have their roots in doo-wop and Iggy and The Stooges ('1969' and '1970') respectively...

Time: As suggested in The Bowie Companion, I can see the Brecht/Weill and Brel link here...

The Prettiest Star: While the '73 remake is another nod to doo-wop, it's often reminded me of '70s doo-wop revivalists Showaddywaddy! Makes me love it no less though...

I Can't Explain: A much better setting for the guitar solo from Johnny Kidd and The Pirates' 'Shaking All Over' (of course later covered by Tin Machine).

Diamond Dogs: Production nabbed off late '60s Stones (Gimme Shelter / Brown Sugar / Honky Tonk Women). Bit obvious I suppose...

1984: Aside from the 'Shaft' connection, what has long struck me is the similarity (the harpsichord / kitchen sink production) to the classic 'Avengers' theme tune.

Big Brother: The big twang-y guitar bit (before the jangly bit, the campfire 'I know you think you've been everywhere' chorus) is an inversion of the mid-70's Thames TV twangy guitar jangle (the one with the picture of Tower Bridge).

Here Today Gone Tomorrow: As revealed elsewhere this was originally written and performed by The Ohio Players, circa 1968, thus incorrectly credited to Bowie on the Ryko reissue of 'David Live' (what's happening to that album, it's been out of print, again, for yonks!).

Can You Hear Me and It's Gonna Be Me: These two echo production plus the vocal styles on a couple of songs on Nina Simone's 1974 album 'It Is Finished'.

Somebody Up There Likes Me: Borrows from 'I'm So Divine' by The Astronettes, Bowie's Ava Cherry led project from 1973...

Saint In The City: OK, Bowie never claimed to have written this; however, this seems a convenient place to remind the world that we, on Bowie Wonderworld, as a team, established / confirmed that the above song is a composite of a recording from 1975 (ie Mike Garson piano, Visconti strings), and overdubs from 1976 (ie the Station To Station period guitar).

Stay: Bowie did not release John I'm Only Dancing (Again), ie the 1974 soul version, until 1979, so made use of the chords for 'Stay' in the meantime.

TVC15: The 'uh oh oh oh' at the beginning is from The Yardbirds 'Good Morning Little Schoolgirl'.

Rebel Rebel (live): When Bowie performed Rebel Rebel live in 1976 (and the similar arrangement in 1978) the vibes intro was 'sampled' from Nina Simone's 'Funkier Than A Mosquito's Tweeter (itself a re-working of an Ike and Tina Turner song) from her 1974 'It Is Finished' album.

China Girl: Iggy's original version... I think Iggy's and Bowie's ensemble effort on this is fantastic. Apparently they played all the parts themselves; Bowie's guitar is amazing! Anyway, note the similarity (in the descending chords and drumbeat) to Neil Young's 'Like A Hurricane'!

Lust For Life: Iggy pointed out Bowie got the rhythm for this from an American Services German TV show theme tune.

A Sense Of Doubt: I last heard those 4 descending piano notes, in a too similar (to me) timbre to be a coincidence, on 'The Goodies and The Beanstalk', which I watched recently (noticing this similarity was partly what prompted me to finally compile my thoughts on this whole subject!).

Breaking Glass: Can't escape that the chord changes in the chorus are the same as on 'Ziggy Stardust'.

A New Career In A New Town: Time travel again. Forward to the intro of Blue Monday, by New Order in 1982, the beat at the start of which is mysteriously similar to the beat at the start of Bowie's tune.

"Heroes": One writer alleged that the verse / title / vocal style was reminiscent of / a homage to 'Heroin' by VU. Possibly. However what fascinates me (I know it's not the first time I've said this! :) ) more is the rhythm being taken from 'I'm Waiting For My Man'; especially as I also contend that VU got the rhythm of IWFTM, and the rhythm and some of the bassline for 'White Light / White Heat' from Junior Walker and The All Stars' brilliant 'Roadrunner' (not the same as the two other brilliant Roadrunner songs by Bo Diddley / The Who and Jonathan Richman and The Modern Lovers, the latter of which spookily is reminiscent of VU's 'Sister Ray!).

Fantastic Voyage: Bowie admitted it's the same chords as 'Boys Keep Swinging' and that...

Move On: ...has its middle piano part taken from 'All The Young Dudes' played backwards!

Yassassin: Jon Savage's assertion that this nabs the 'Fame' riff is interesting... I see what he means.

Boys Keep Swinging: Again interestingly Jon Savage asserted in this case there is a similarity to The Beach Boys' 'You're So Good To Me'. Possibly so...

Fashion: Borrows from 'The People From Bad Homes' by The Astronettes, Bowie's Ava Cherry led project from 1973...

Scream Like A Baby: A re-write of 'I Am A Laser' by The Astronettes...

It's No Game: A re-write of 'Tired Of My Life' a Bowie demo from the early '70s.

Modern Love: Some have suggested a similarity to 'Tell Him' (Billie Davis).

Let's Dance: The intro of course echoes the intro to 'Twist and Shout'...

God Only Knows: Similar to the Astronettes' version from 1973. Note how Bowie used mandolins only twice (as far as I can count) - on the Astronettes version of this song, then later on 'Fantastic Voyage', but not on 'The Wild Eyed Boy From Freecloud'. :)

Underground: One astute writer suggested (perhaps correctly?) that Madonna's 'Like A Prayer' more successfully combined the '80s synth-pop and gospel vocals production used here...

Sacrifice: Aside from the Cream / Hendrix comparisons the critics levelled at the first Tin Machine album (particularly the latter was suggested as an influence for 'Crack City', Hendrix's version of Wild Thing being mentioned in the same breath...), I always thought 'Sacrifice' sounded like Queen...

Bus Stop: As pointed out by others before, this emulates the Clash's version of 'I Fought The Law'.

The Buddha Of Suburbia: Perhaps Bowie was influenced by Suede's 'She's In Fashion' from a few years later... :)

Strangers When We Meet: Like on 'Join The Gang', Bowie once more samples the 'Gimme All Your Lovin' (Spencer Davis Group) bassline.

Days: SLS reckons this has a Leiber / Stoller sound to it. Me? I find it reminds me of giddy, classic early '70s pop, like The New Seekers / Pickettywitch type thing, also gleeful pop such as 'Magic Horse' by Francoise Hardy (I see such fare as similar quality / style rather than actual 'sources' for this nice modern day Bowie classic).

I've often felt that Bowie's classic 1976 live shows, with the tight smaller band, might well have been modelled a little on / influenced by Lou's 'Rock 'n' Roll Animal' era touring band.

Like my Tin Machine idea I don't think it's a coincidence... Bowie seemed to develop the Rock and Roll Animal sound well... (if you want even more far fetched theories, I've noticed 'similarities' in the production of Natalie Imbruglia's 'Torn' and Eagle Eye Cherry's 'Save Tonight' to Bowie's '76 touring band, but I guess maybe they had a pretty universal sound... :)).


The Stranger.
April 13 2004.