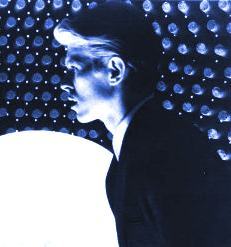 The Stranger

10 Reasons Why The Monkees Rule!




Bowie said once Ziggy was "much better than any Monkees' fabrication", but don't let that put you off...


01. They were the first and best 'pre-fab' band (designed as America's attempt to rival The Beatles), showing that auditioning pop-heroes-to-be can sometimes work.

02. The best example of this success in talent spotting is Mike Nesmith. Through his pioneering of country rock and later 'country soul' (or words to that effect - his view of his early 70's classics), he proved himself to be a skilled songwriter - Different Drum (a no.1 hit for Linda Ronstadt's brilliant band The Stone Poneys), Silver Moon and Rio (no, not the Duran Duran song!) being just three of many outstanding examples.

03. Mike Nesmith's mum invented Tippex. Anyone over 30 will remember how nigh impossible presenting schoolwork / homework was without it...

04. The Monkees were among the first to help promote Harry Nilsson (The Beatles proclaimed him their favourite artist in 1967 though, incidentally) - they covered 'Daddy's Song' on 'Head'. Just think, a world without 'Living Without You' or 'Everybody's Talkin''....

05. Their choice of writers was inspired in other cases too - for example Neil Diamond. If you are starting to wretch, swallow it back - he wrote their classic I'm A Believer, and Look Out Here Comes Tomorrow, as well as songs like Red Red Wine, Song Sung Blue, and The Boat That I Row. Also Jerry Goffin and Carole King (the best 60s writers after the big three, Lennon / McCartney, Jagger / Richards, and Ray Davies, in my opinion) - they wrote the beautiful Sometime In the Morning and The Porpoise Song for them (and Pleasant Valley Sunday too).

06. The Monkees gave Tim Buckley (yes, Jeff's dad) his first national / international TV exposure - he performed an early version of his peerless 'Song To The Siren' on one of their shows in 1968.

07. Mike Nesmith, as well producing 'The Repo Man', helped launch MTV (it is good sometimes!)

08. The Monkees covered many styles, rivalling The Beatles for versatility. In addition to their well-known ballads and guitar pop -

* Proto-punk -I'm Not Your Steppin' Stone was covered by The Sex Pistols.
* Psychedelia - psych pop / rock like Words, and the aforementioned classic The Porpoise Song and As We Go Along (the latter both featuring on 'Head').
* Garage rock - on 'Headquarters'.
* Soul-pop - at the turn of the decade into the 70's.
* Country-rock - while Gram Parsons lead the charge with his pioneering work with The Byrds, Mike Nesmith was also an instigator with great tracks like You May Still Be The One, Some of Shelley's Blues and Listen To The Band.

09. The Monkees pushed the envelope by embracing psychedelic film and giving Jack Nicholson a leg up by working with him on the film 'Head'; they also helped bring Hendrix to the world (he supported them on their first tour).

10. The Monkees' influence has extended beyond wannabe popstars deciding to audition for TV show bands - as well as being covered by The Pistols (see above), and Mark E Smith using the 'Valleri' riff for The Fall's 'Barmy', they arguably championed the 'rebel pop star' image by openly challenging their 'puppet' status through satire, in the film / album 'Head'. They chanted /sung, in varispeed voices ranging from dying Hal to chipmunk - 'Hey Hey we are The Monkees, we're made of tin, the money's in, and we'll delight in never being free!'


There, got carried away after noticing Mike Nesmith produced 'The Repo Man' when writing my 'Great DVD's' thread, and listening to a Monkees best of tape recently.



The Stranger.
March 2005.