WIN A COPY OF DAVID BOWIE:
LIVE IN NEW YORK
SIGNED BYMYRIAM SANTOS-KAYDA

EXCLUSIVE! FREE TO ENTER COMP NO. 14




Here is your chance for one lucky winner to own a signed copy of the recently published book DAVID BOWIE: LIVE IN NEW YORK signed by the photographer/author MYRIAM SANTOS-KAYDA.

Published on 1st October by powerHouse Books, this 160-page publication contains 180 photographs taken by Myriam along with the foreword written by David Bowie himself.

In October, 2002, David Bowie performed the New York City Marathon Tour. Five different nights in five different venues in each of New York's five boroughs. It was a tribute to New York, and a tribute to his fans. For the first time in over fifteen years, he let a photographer follow him on tour, capturing a David Bowie we've never seen before.

Myriam Santos-Kayda, acclaimed portrait photographer for the music industry, has captured David Bowie in rehearsal, in the dressing room, onstage and backstage, alone and hanging out with his band. Bowie, one of rock's most influential and enduring figures, reveals his complexity, humour, grace, and rigor as an artist and performer.

About the Marathon tour, Bowie writes, 'The last time I came through the Northeast it was on the Area 2 Tour. We played in amphitheaters, which are usually a good distance from the major cities. Marathon courses are strategically planned to bring the runners to the streets. I would like to repay the fans that travelled so far to see me by bringing my show to them. But most importantly, I could get home from all the gigs on roller skates.'

David Bowie: Live in New York is an intimate portrait of one of rock and roll's most exciting events of the decade.

About the Author: Myriam Santos-Kayda (aka Mask) has been a portrait photographer for the music and entertainment industry for the past ten years. In addition to David Bowie, she has worked with Trent Reznor, Marilyn Manson, Tool, Garbage, Ben Harper, David Grey, Lisa Kudrow, Billy Bob Thornton, Tricky, System of a Down, Incubus, and Rob Zombie, among others. Her work has appeared in Rolling Stone, Detour, Spin, Uncut, Entertainment Weekly, Q, Alternative Press, and New York Magazine. He record label clients include Capitol Hollywood, Sony Music, Columbia, Geffen, and Interscope Records. She received her degree from The Art Center College of Design in Pasadena, and lives in Los Angeles.

Music/Photography
David Bowie: Live in New York
Photographs by Myriam Santos-Kayda
Foreword by David Bowie
Edition: Hardcover, 7.5 x 9.5 inches, 160 pages, 180 tritone photographs
Publisher: powerHouse Books; (31 October 2003)
ISBN: 1576871819


To give everyone an equal chance of winning, please only submit ONE entry. Multiple entries will be immediately disqualified.

All competition entries with the correct answers will be given an individual number, then 1 entry will be drawn at random to reveal the prize winner.

This competition ends at midnight (GMT) on Friday 31st October 2003. The webmasters decision is final and no correspondence will be entered into.


Q1: How many tracks written by David Bowie contain the word 'photograph' in the lyrics?

Answer: 7

(Those who answered 8 because of 1984/Dodo being classed as two songs have also been entered into the draw)

1984/Dodo - "Without them slotting in your file a photograph?"

An Occasional Dream - "I keep a photograph"

Baby Grace (A Horrid Cassette) - "It was like phot... a fading photograph of"

Beat Of Your Drum - "Photograph king, watches you go"

I Can't Read - "To be right in that photograph"

Star - "I'd send my photograph to my honey"

When I'm Five - "I saw a photograph of Jesus and I asked him if he'd make me five"



From the forty-three correct entrants the winner randomly chosen was ANNE RIOU



If you do not wish to enter this competition but would still like purchase a copy of this fantastic new book please click here.

If you order David Bowie: Live In New York now in the USA you can receive a 30% discount.
List Price: $35.00. Price: $24.50. You Save: 30%.

Alternatively, you can also order from the UK with a 10% discount.



---



IMPORTANT: Please address all entries BW COMP 14

COMPETITION ENDS at Midnight on Friday 31st October 2003 (GMT)


COMPETITION NOW FINISHED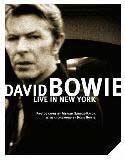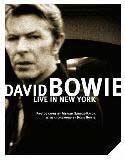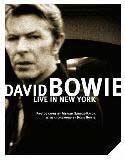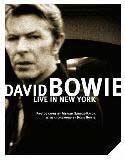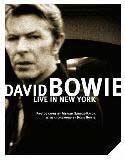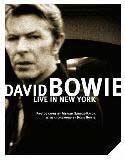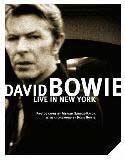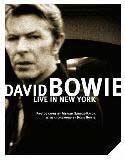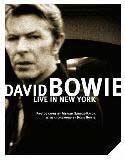 © Paul Kinder
31st Oct 2003