WIN A SIGNED PRINT OF DAVID BOWIE:
SIGNED BY DENIS O'REGAN

EXCLUSIVE! FREE TO ENTER COMP NO. 15




Opening doors and pulling some strings... Photographer extraordinare DENIS O'REGAN has very generously arranged a special and exclusive competition for all you DAVID BOWIE fans out there.

I've leave it to Denis himself to explain the competition details. Take it away Denis...

Competition time! - Win a giant 45x30 inch aluminium-mounted limited edition print, signed by me and valued at £1250, plus a champagne night in a luxury London hotel. All you have to do is look through my David Bowie pictures and find the answer to this simple question in the captions:



Q: At which venue did I take my first professional pictures of David Bowie?



Pick your favourite picture from this selection and, in no more than 40 words, tell me why it is your personal preference.

The winner will not only receive the stunning prize print, they will also enjoy a free night in London at the legendary Miller's Residence - a small, exclusive 18th century style hotel in London's Notting Hill that is popular with visiting rock stars, models and entertainment figures.

The owner Martin Miller will give you a complimentary bottle of champagne - If I'm not abroad skiing I'll pop in for a cup of tea by the fire and deliver the winning print (if I can't be there I'll leave the print in your room). Have fun!

Send your entries to show@bowiepics.com and include your full name, age, home address, e-mail address, and preferred hotel date. Closing date is midnight Friday March 5th 2004. The winner will be notified by Monday March 8th 2004 and the hotel booking is for either the night of Friday March 19th or Saturday March 20th 2004.

The winning print will be posted to the winner's address anywhere in the world if you cannot travel to London on the allocated date - no substitution can be made for the Miller's Residence element of the prize.

All the best, Denis O'Regan.

(Ed. Well then, how about that? Is that a wonderful competition prize or what?)

Denis' exhibition 'Bowie 78-90' launched on February 5th at London's Proud Gallery Camden Moss with a party for 500 - the exhibition closes on March 26th. Also exhibited are thirty vintage black and white prints, some of which are 25 years old.

There is to be a Buyer's Day at Proud Gallery on Saturday March 6th 12.00 to 3.00. Join Denis for a complimentary drink or two and take a look at the photographs - there will be a special offer just for the afternoon.

Check out Denis' fabulous work @ www.denis.co.uk


To give everyone an equal chance of winning, please only submit ONE entry. Multiple entries will be immediately disqualified. The webmasters decision is final and no correspondence will be entered into.




---



IMPORTANT: Please address all entries BW COMP 15


COMPETITION NOW FINISHED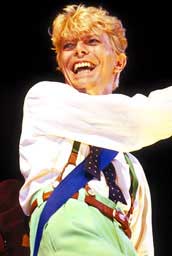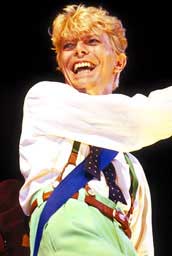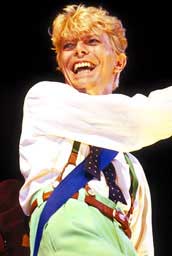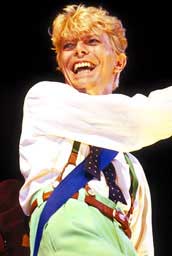 © Paul Kinder
2nd Feb 2004