ALAN HAWK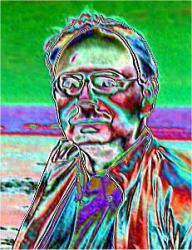 AlanHawk - aka "P-Lo"




Meet P-Lo - He's The Housewives' favourite!



PROFILE:

Sex:
Male.

Age:
39.

Birthday:
21/6/66.

Where do you live?
Barry, Wales.

Email:


Your favourite David Bowie album?
Hunky Dory.

Your favourite David Bowie song?
Sound and Vision.

Most embarrassing experience:
-

Most memorable experiences:
Seeing Bowie on my 21st birthday.

Best Bowie gigs been to:
Cardiff 87.

Favourite Bowie event you've been to?
-

Favourite beverage?
Vodka, Lager.

Favourite food?
Curry, Chilli.

Favourite sexual position?
Only one?

Name one thing that you completely hate?
Self pity.

Describe David Bowie in one word?
Oh my gosh, um one word to describe, ok, er, ah I know, um, no, err Doh!