BEFF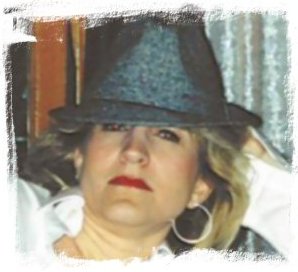 Beff
PROFILE:
Sex:
Yes Please!
Age:
-
Birthday:
1st December.
Where do you live?
Milwaukee, WI, USA.
Email:
beff@davidbowie.com
Your favourite David Bowie album?
"Heroes".
Your favourite David Bowie song?
"Heroes".
Most embarrassing experience:
-
Most memorable experiences:
Being at a Bowie concert in the 5th row front and I couldn't stop shaking. My friend thought I was going to get physically ill. I just think all my nerves were hotwired for Bowie.

Best Bowie gigs been to:
See above.
Favourite Bowie event you've been to?
Visiting BowieWonderworld and BowieNet and meeting Bowie fans in person.
Favourite beverage?
Coca-Cola... Yes I know! It corrodes.
Favourite food?
Sajiki.
Favourite sexual position?
-
Name one thing that you completely hate?
Clowns as in the circus.
Describe David Bowie in one word?
That Voice! OK, 2 words, sorry!
CLICK HERE
TO CLOSE WINDOW