BOWIEMANIAC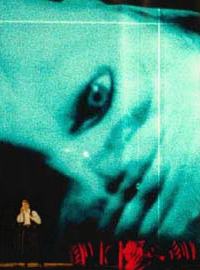 BowieManiac - aka "BM"
PROFILE:
Sex:
Yes Please!
Age:
35.
Birthday:
-
Where do you live?
Small city in Germany.
Email:
-
Your favourite David Bowie album?
STS, Ziggy Stardust, most of his albums.
Your favourite David Bowie song?
So many, "Heroes", "STS", etc.
Most embarrassing experience:
-
Most memorable experiences:
Birth of my daughter. Seeing David live in 1987, 1990, 1996, 2003, 2004.
Best Bowie gigs been to:
2003 Hannover and Berlin.
Favourite Bowie event you've been to?
-
Favourite beverage?
Apple juice.
Favourite food?
Italian food.
Favourite sexual position?
-
Name one thing that you completely hate?
Ignorant people.
Describe David Bowie in one word?
Unbelievable.