FAN NO. 1!!!!!!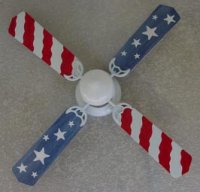 Fan No. 1 - aka "Elisabet"
PROFILE:
Sex:
Girl.
Age:
15.
Birthday:
1st December 1986 (Sagitarius).
Where do you live?
In a place where Bowie has a lot of FANS!!! Barcelona (Spain).
Email:
elisabet_sancho@hotmail.com
Your favourite David Bowie album?
The original soundtrack LABYRINTH!!!!
Your favourite David Bowie song?
Diamond Dogs, Cactus, Time Will Crawl, Wild Is The Wind, Thursday's Child, Seven, Life On Mars etc... It's difficult choose only one.
Most embarrassing experience:
When I made a playback of the song Cracked Actor (with my friends) on the beach!!!!! All the people were looking us!!!!
Most memorable experiences:
The first day when I see David Bowie in his film Labyrinth!! and my first cd of him - Never Let Me Down.
Best Bowie gigs been to:
Astoria.
Favourite Bowie event you've been to?
I couldn't see David in any event because... HE NEVER COMES TO SPAIN!!!!!!!!!!!!!!!!!! I'M VERY ANGRY!!!! :( :( :( DAVID COME TO SPAIN, PLEASE!!!!! HERE YOU HAVE A LOT A LOT OF FANS!!!
Favourite beverage?
Ginebra.
Favourite food?
Paella!!!!!!
Favourite sexual position?
Doesn't matter!!!!
Name one thing that you completely hate?
That David Bowie never comes to Spain!
Describe David Bowie in one word?
BEST SINGER.
CLICK HERE
TO CLOSE WINDOW