GEORGIA BARON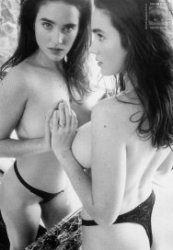 Georgia
PROFILE:
Sex:
Girl.
Age:
14.
Birthday:
July 19th 1986.
Where do you live?
Hughson, California.
Email:
bowiegirl1986@georgiasmail.com
Your favourite David Bowie album?
'hours...', Bowie At The Beeb, Thursday's Child, Changesbowie, Let's Dance, The Rise and Fall of Ziggy Stardust and the Spiders from Mars, Young Americans, BBC Theatre, Station To Station and Labyrinth.
Your favourite David Bowie song?
As The World Falls Down and Rebel Rebel.
Most embarrassing experience:
When this new group called The Standers came to the school and did some songs. I got to sing with them.
Most memorable experiences:
Watching David Bowie in a move called Absolute Beginners. I loved every part of it.
Best Bowie gigs been to:
The BBC Theatre.
Favourite Bowie event you've been to?
The BBC Theatre.
Favourite beverage?
Pepsi.
Favourite food?
Pizza.
Favourite sexual position?
None.
Name one thing that you completely hate?
Jennifer Connolly.
Describe David Bowie in one word?
Sexxy.
CLICK HERE
TO CLOSE WINDOW