LadyGrinningSoul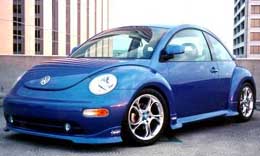 LadyGrinningSoul - aka "L4dy"
PROFILE:
Sex:
Female.
Age:
Fast Approaching the BIG FOUR OHHHH!!!!
Birthday:
6th December 1961.
Where do you live?
Essex.
Email:
L4dygrinningsoul@aol.com
Your favourite David Bowie album?
Diamond Dogs, Station To Station.
Your favourite David Bowie song?
Sweet Thing/Candidate/Sweet Thing (reprise), Word On A Wing, Rock 'n' Roll With Me, Lady Stardust, Lady Grinning Soul, Can You Hear Me.
Most embarrassing experience:
Posting a fantasy on the message board derived from an old creative writing assignment on re-invention. It didn't scale down too well and after posting, I realised that it reads like crap!!!!!! So much for the creative writing!!!!
Most memorable experiences:
Losing the cerebral blood clot.
Giving birth to my two terrific sons!!!!
Best Bowie gigs been to:
All of them!!!!
Favourite Bowie event you've been to?
Yeah right!!!! In my dreams maybe!!!! In fact always in my dreams!!!!
Favourite beverage?
Vodka and Tea but not in the same glass!!!!
Favourite food?
Anything and everything that is undoubtedly bad for me.
Favourite sexual position?
In a cellar like a church with the door ajar.
Name one thing that you completely hate?
The word 'hate'.
Describe David Bowie in one word?
Incandescent.
CLICK HERE
TO CLOSE WINDOW