LINDA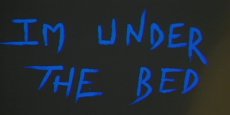 Linda - aka "Lady Grinning Soul"
PROFILE:
Sex:
Female.
Age:
OLD.
Birthday:
13th December.
Where do you live?
Scotland.
Email:
LadyGrinningSoul@bowiewonderworld.com
Your favourite David Bowie album?
Aladdin Sane.
Your favourite David Bowie song?
Lady Grinning Soul.
Most embarrassing experience:
Oh... have I ever had one of them... must have been so bad I have forgotten... well ain't telling anyway.
Most memorable experiences:
First time Mr. Bowie walked on stage in front of me... Serious Moonlight Tour, Edinburgh.
Best Bowie gigs been to:
All of them.
Favourite Bowie event you've been to?
TFI 2001 first meeting with some new Bowie friends. Closest ever been to my icon for many years... wow what a day.
Get together with some wonderful special Bowie Friends in Scotland... 2001... Moonage Daydream will never be the same again
Favourite beverage?
Vodka Red Square.
Favourite food?
Dopiaza... beef or chicken ...depends on mood.
Favourite sexual position?
You mean there is more than one?
Name one thing that you completely hate?
Insincerity.
Describe David Bowie in one word?
Charisma.
CLICK HERE
TO CLOSE WINDOW