LYDIA_BOWIE_FAN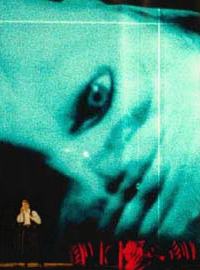 Lydia_Bowie_Fan - aka "Lydia"
PROFILE:
Sex:
Haven't Looked.
Age:
Classified... :-)
Birthday:
Some say July 14 - some say November 11th. Your pick!
Where do you live?
In Bowie Wonderland.
Email:

Your favourite David Bowie album?
Reality (Tour Edition).
Your favourite David Bowie song?
Changes frequently - right now it's Fashion and Cat People (Putting Out Fire).
Most embarrassing experience:
Mmm... had too many - and besides, who knows you'll read this.
Most memorable experiences:
My first Bowie gig.
Best Bowie gigs been to:
Montage Mountain, PA, May 2004, Reality Tour.
Favourite Bowie event you've been to?
That concert!
Favourite beverage?
Raspberry Iced Tea (or Peach).
Favourite food?
Anything with cheese - and pasta - and clams - yum.
Favourite sexual position?
No comment :-)
Name one thing that you completely hate?
Prejudiced people and people who don't know who Bowie is.
Describe David Bowie in one word?
Uncomparable.
CLICK HERE
TO CLOSE WINDOW