MARK COOMBS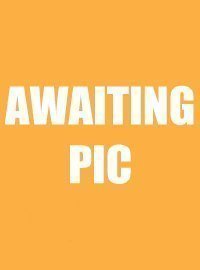 Mark Coombs - aka "????"
PROFILE:
Sex:
Male.
Age:
34.
Birthday:
27th March 1968
Where do you live?
Nottingham, England.
Email:
mark.coombs2@btopenworld.com
Your favourite David Bowie album?
Hunky Dory.
Your favourite David Bowie song?
Ashes To Ashes.
Most embarrassing experience:
Hanging out of an upstairs window at an all night party, spewing the entire contents of a cheap and nasty red wine over everyone that came in the front door.
Most memorable experiences:
The birth of my two fantastic kids.
Best Bowie gigs been to:
Rock City Nottingham during the Earthling tour.
Favourite Bowie event you've been to?
None as yet, but looking forward to joining the Bowie community to start.
Favourite beverage?
Tea.
Favourite food?
Anything with chicken in it.
Favourite sexual position?
Anything goes.
Name one thing that you completely hate?
Tardiness.
Describe David Bowie in one word?
Human?
CLICK HERE
TO CLOSE WINDOW