Mr. PINK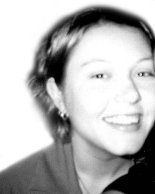 Mr. PINK - aka "Leah Rose"
PROFILE:
Sex:
Girl.
Age:
22.
Birthday:
21st April, 1979.
Where do you live?
Brisbane , QLD, Australia.
Email:
s364681@student.uq.edu.au
Your favourite David Bowie album?
Station To Station.
Your favourite David Bowie song?
Tie between Heart's Filthy Lesson, DJ and Lady Grinning Soul.
Most embarrassing experience:
...Wouldn't want to embarass myself any further by writing about it.
Most memorable experiences:
First viewing of The Man Who Fell To Earth... losing my baby teeth... finally defeating Astoroth... first time at Karaoke.
Best Bowie gigs been to:
None. It is SUCH a tragedy.
Favourite Bowie event you've been to?
Well, hopefully it will be the annual Bowie Fest, starting this year. Other than that, it's the all night Bowie music video marathon on Rage last year. Again, so very tragic.
Favourite beverage?
Berocca.
Favourite food?
Gherkins.
Favourite sexual position?
No comment.
Name one thing that you completely hate?
Steven Segall.
Describe David Bowie in one word?
Gorgeous.
CLICK HERE
TO CLOSE WINDOW