NATASHA ALLAN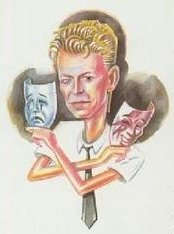 Natasha Allan - aka "Nat Al"
PROFILE:
Sex:
Alien.
Age:
17.
Birthday:
25th July 1984.
Where do you live?
In a tiny village outside of a small city called Lincoln!
Email:
natasha.allan@virgin.net
Your favourite David Bowie album?
Mmmm... 'Low'.
Your favourite David Bowie song?
Fame.
Most embarrassing experience:
Just finishing our (my band Mutley) best gig and waving my hands in the air triumphantly and then tripping over my cymbal stand and falling on my head only to hear people laughing at me!!
Most memorable experiences:
Seeing Muse at V2001 coz I'd wanted to see them for ages!!
Best Bowie gigs been to:
I wish!!!
Favourite Bowie event you've been to?
I'M ONLY SEVENTEEN!!!
Favourite beverage?
Mine's a John Smith's, extra smooth!!
Favourite food?
Cheese.
Favourite sexual position?
Ooohhh... I'm far too young and innocent for that!!!
Name one thing that you completely hate?
Not having met the man.
Describe David Bowie in one word?
Shaggable.
CLICK HERE
TO CLOSE WINDOW