PEARL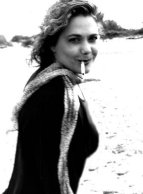 Pearl - aka "Jolanda"
PROFILE:
Sex:
Yes please!
Age:
31.
Birthday:
March 24th.
Where do you live?
Holland.
Email:
letmeindarnit@davidbowie.com
Your favourite David Bowie album?
Really depends on my moods! but Diamond Dogs deffo.
Your favourite David Bowie song?
Oh Die Schone Blaue Donau.
Most embarrassing experience:
hehehe... uhmmmm... Well I said in main chat once that I needed to blowjob my hair... while I meant to say blowdry! Heck my English wasn't so good that time! Well a lot actually.
Most memorable experiences:
Coming up soon.
Best Bowie gigs been to:
Roseland gigs June 2000 New York.
Favourite Bowie event you've been to?
Coming up soon.
Favourite beverage?
Beer.
Favourite food?
Italian.
Favourite sexual position?
Any.
Name one thing that you completely hate?
Shortmindedness.
Describe David Bowie in one word?
Supercalifragilisicexebealidious.
CLICK HERE
TO CLOSE WINDOW