RAY RONSON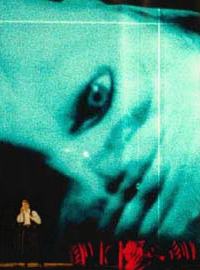 Ray Ronson - aka "Ronno"
PROFILE:
Sex:
Male.
Age:
41.
Birthday:
30th June 1962.
Where do you live?
Barry, South Wales.
Email:
rayronson@hotmail.com
Your favourite David Bowie album?
The Rise and Fall of Ziggy Stardust and The Spiders from Mars.
Your favourite David Bowie song?
Slip Away.
Most embarrassing experience:
Dying my hair orange and it going horribly horribly wrong!!
Most memorable experiences:
My very first Bowie gig (Earls Court 30th June 1978, my 16th birthday).
Best Bowie gigs been to:
The Q Club Birmingham, Earthling Tour, I was right at the front, so close in fact we could see his back teeth, and I got some fantastic photos!!
Favourite Bowie event you've been to?
Q Club.
Favourite beverage?
Milk.
Favourite food?
Fruit and vegetables.
Favourite sexual position?
Dangling from the chandelier.
Name one thing that you completely hate?
Being ordinary!!
Describe David Bowie in one word?
Cool
CLICK HERE
TO CLOSE WINDOW