ROBIN_ROBERT_HOOD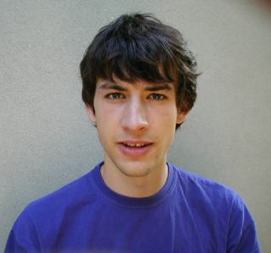 Robin_Robert_Hood
- aka (Eyes So Red, Mr Mojo Risin, Robot, Blackout)






PROFILE:

Sex:
Alien.

Age:
22.

Birthday:
20 March 1983.

Where do you live?
Subotica, Serbia (ex Yugoslavia).

Email:


Your favourite David Bowie album?
Station To Station, Lodger, Heroes.

Your favourite David Bowie song?
Blackout, DJ, Cat People, Station To Station.

Most embarrassing experience:
A huge number.

Most memorable experiences:
First love, first high...

Best Bowie gigs been to:
Sorry.

Favourite Bowie event you've been to?
Sorry again.

Favourite beverage?
Vodka.

Favourite food?
Fish.

Favourite sexual position?
Oral pleasures are the best, but all are fine.

Name one thing that you completely hate?
Fascism, pigheaded people!

Describe David Bowie in one word?
Doctor.