ROBY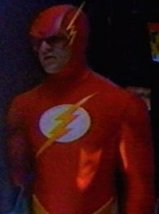 Roby - aka "Ian Robertson"
PROFILE:
Sex:
Hot Tottie.
Age:
40.
Birthday:
11th August 1961.
Where do you live?
Scotland.
Email:
Roby@bowiewonderworld.com
Your favourite David Bowie album?
Love them all.
Your favourite David Bowie song?
"Heroes".
Most embarrassing experience:
Gettin' into a slagging match on Bnet and making a right tit of myself.
Most memorable experiences:
3 in a bed.
Best Bowie gigs been to:
Earls Court '78
Favourite Bowie event you've been to?
As above, but I also helped organise a Bowie night at the Glasgow School of Art which was a great success.
Favourite beverage?
Guiness.
Favourite food?
Pasta.
Favourite sexual position?
Doggy ways.
Name one thing that you completely hate?
Glasgow Celtic.
Describe David Bowie in one word?
Changes.
CLICK HERE
TO CLOSE WINDOW