ROSIE SWEENEY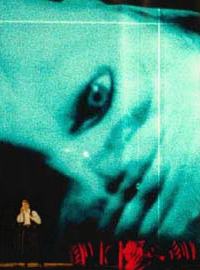 Rosie Sweeney - aka "?"
PROFILE:
Sex:
Female.
Age:
47.
Birthday:
15 January.
Where do you live?
Wishaw, North Lanarkshire, Scotland (The Brave!!).
Email:

Your favourite David Bowie album?
Hunky Dory.
Your favourite David Bowie song?
A New Career In A New Town.
Most embarrassing experience:
Always when l'm drunk.
Most memorable experiences:
Having my children and seeing Bowie.
Best Bowie gigs been to:
Serious Moonlight, Edinburgh Murrayfield and Reality Glasgow SECC.
Favourite Bowie event you've been to?
Not many events in Scotland!! Must be too cold for the poor English rock stars.
Favourite beverage?
Bacardi.
Favourite food?
Steak pie and peas.
Favourite sexual position?
Any.
Name one thing that you completely hate?
Citrus fruit.
Describe David Bowie in one word?
Luvlyjubly.