VICTORIA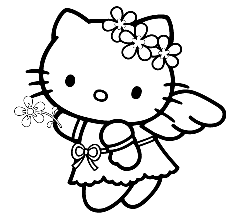 Victoria - aka "Vicki Angel"
PROFILE:
Sex:
Girl.
Age:
12.
Birthday:
20th December.
Where do you live?
Morden - London.
Email:

Your favourite David Bowie album?
Reality.
Your favourite David Bowie song?
New Killer Star, Reality, Never Get Old, Days, Fall Dog Bombs The Moon!
Most embarrassing experience:
When I was walking to the bus stop with ma best m8 aisling and it was very windy so my skirt blew up rapidly flashing everything.
Most memorable experiences:
My time in my primary school- Sutton High - when I saw one of my teachers called Mr Fullman and fell in love! (so did ma best m8 Chloe!!)
Best Bowie gigs been to:
n/a.
Favourite Bowie event you've been to?
n/a.
Favourite beverage?
Ribena.
Favourite food?
Sphagetti (if that's how u spell it).
Favourite sexual position?
-
Name one thing that you completely hate?
A freak in my class called Amelia.
Describe David Bowie in one word?
The best.