WOOPY9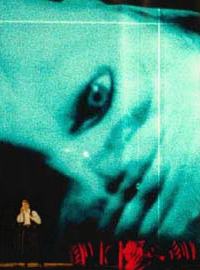 Woopy9 - aka "W9"
PROFILE:
Sex:
Female.
Age:
35.
Birthday:
13-01-1969.
Where do you live?
The Netherlands.
Email:

Your favourite David Bowie album?
Every album is unique in it's own kind but if I really have to choose then it will be Outside, Heathen and Reality.
Your favourite David Bowie song?
Depends on my mood.
Most embarrassing experience:
-
Most memorable experiences:
-
Best Bowie gigs been to:
Every concert was great! But the very best was the Reality concert in Rotterdam, October 2003.
Favourite Bowie event you've been to?
-
Favourite beverage?
-
Favourite food?
-
Favourite sexual position?
-
Name one thing that you completely hate?
Injustice.
Describe David Bowie in one word?
SUPER.