ZigDust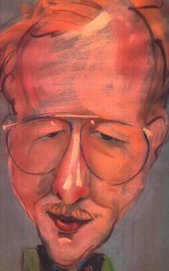 ZigDust
PROFILE:
Sex:
Alien.
Age:
Just over the hill!
Birthday:
July 18th.
Where do you live?
Sweden.
Email:
zig@telia.com
Your favourite David Bowie album?
Low.
Your favourite David Bowie song?
Always Crashing In The Same Car.
Most embarrassing experience:
I never do embarrassing things! - I don't think I ever do embarrassing things... - Do I?
Most memorable experiences:
When I won Bowie's autograph from Paul! - I have it framed and put on the wall!!
Best Bowie gigs been to:
The Outside Concerts.
Favourite Bowie event you've been to?
I saw 'The Man Who Fell To Earth' in 1983. It was a Night Show (started at 23:00) the night before Bowie's Serious Moonlight Concert in Gothenburg!
Favourite beverage?
A pint of lager, please!
Favourite food?
Italian.
Favourite sexual position?
Wher ever!
Name one thing that you completely hate?
Swedish so called Dance Bands!
Describe David Bowie in one word?
ONE.
CLICK HERE
TO CLOSE WINDOW