BOWIE TV and WHAT'S REALLY HAPPENING IN MAY - MONTHLY PLANNER

[BOWIEWONDERWORLD SHOP] [LATEST DAVID BOWIE ITEMS ON eBAY]

[@bowiewonderworld.com email addresses HERE]







BW Facebook / myspace.com/bowiewonderworld

Have YOU got some DAVID BOWIE related news or a hot scoop?
Well don't just sit there keeping it to yourself - send it in to
All news items are credited if you so wish

[BW POLL: YOUR FAVOURITE TRACK FROM PIN UPS? - VOTE HERE]

[LISTEN and DOWNLOAD BOWIE SONGS from Amazon]



---
NEW BW COMPETITION UNDERWAY
30th May 2010

Still seven days to go in the current BW competition where you can win yourself a copy of the soon-to-be released DAVID BOWIE - Rare And Unseen DVD from Wienerworld Ltd.



ENTER THE COMPETITION HERE



This competition ends at 12:00 midnight GMT on Sunday 6th June.

If competitions aren't your thing you can pre-order David Bowie - Rare And Unseen [DVD]
NOW and receive an enormous 63% discount!


---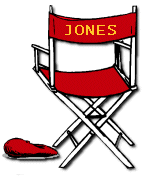 HAPPY BIRTHDAY DUNCAN!
30th May 2010



Wishing you a very Happy 39th Birthday Duncan!

Have a great day and I hope you get everything you wish for

Many happy returns and best wishes from

Rednik and everyone at Wonderworld


---
FREE MEMORIAL DAY SHOW
26th May 2010



SPACE ODDITY - DAVID BRIGHTON's Tribute to DAVID BOWIE will be performing a Free Memorial Day show on Monday 31st May at the Fiesta Hermosa - Outdoor Festival in California.

Show time is from 11:00am - 2:00pm (with breaks) and takes place at Hermosa Beach, California, USA.

More details and information can be found at fiestahermosa.com

Check out davidbowietribute.com

From David Brighton.


---
ECHO BOWIE SUMMER TOUR
26th May 2010

Dutch DAVID BOWIE tribute band ECHO BOWIE have announced details of their upcoming 2010 Summer Festival Tour.

Echo Bowie are one of the most respected David Bowie tribute bands in the world. Next to headlining many international David Bowie fan meetings, the five-piece band gigs around Holland all through the year, playing to an ever growing community of international David Bowie and Echo Bowie fans.


May 29th
Colmpop Deventer/Colmschate, Holland at 20.30 hrs. (CET)

June 5th
ZOEV Festival Etten Leur, Holland at 22.00 hrs. (CET)

July 10th
Tribute Festival Spa, Belgium at 16.30 hrs. (CET)

July 16th
Big Rivers Festival Dordrecht, Holland at 22.00 hrs. (CET)

August 22nd
De Parade Amsterdam, Holland at 22.30 hrs. (CET)


The band will play their versions of many Bowie classics such as Ziggy Stardust, Fame and Ashes To Ashes, but also renditions of fan favourites like Cat People (Putting Out Fire), Slip Away and New Killer Star.

More online Echo Bowie:
myspace.com/echobowie
echobowie.nl (Hyves)
Echo-Bowie Facebook


---
OH! YOU PRETTY THINGS
26th May 2010



Oh! You Pretty Things: Killer Queens - a musical homeage to DAVID BOWIE, Roxy Music and Queen takes place on Sunday 30th May at The Highline Ballroom in New York City.

Michael T, Benjamin Ickies, Shien Lee and Twig the Wonderkid present a musical homage to the brilliant talents of David Bowie, Roxy Music and Queen including fashion shows, burlesque, and DJs in the glam-rock spectacle of the season.

- Queen, Roxy Music and David Bowie tribute by This Ambitious Orchestra and Michael T and the Vanities.
- Live sets by Judas Priestess, .357 Lover, and Sorceress.
- Special guest performers: Jack Terricloth [World Inferno Friendship Society], St. Eve [Sex Crimes Cabaret], Corn Mo [Polyphonic Spree], Princes of the Universe, and more to be announced.
- Fashion shows by Berit New York, Renee Masoomian, John Ashford.
- Late-nite cabaret by The Flying Fox and Nasty Canasta.
- Master of ceremonies: NC Shuva.
- Glamtastic DJs Twig the Wonderkid [Glamdammit], Keanan Duffty [Slinky Vagabond], Kelle Calco [Colored Boys], and DJ Patrick [Salvation]
- Superstar hosts: Kayvon Zand and Lady Valtronic
- Glam makeovers by Miss Jayme Jennings and Photobooth by Steven Rosen Photography

Dress code: Freddie Mercury leather daddy, Brian Eno asexual fantasies, Ziggy Stardust glam, Roxy Music chic, space-age futurist and Victorian steampunk.

General admission $15 advance tickets / $12 before 10pm with rsvp.
Doorman: Thomas Onorato

Date: Sunday May 30th @ 8pm 18+ID Memorial Day Weekend
Venue: Highline Ballroom, 431 West 16th Street (between 9th and 10th Avenue), New York City, USA.

More details are available at newyorkgoing.com


---
TRANSMISSION TRANSITION
25th May 2010



Update: DAVID BOWIE graces the front cover of the latest issue of UNCUT magazine (July 2010) and inside there is an eleven-page feature entitled 'Run for the Shadows'.

The free cover-mounted CD entitled 'Transmission Transition' features the iconic Thin White Duke photograph from 1976 performing TVC 15, shot by Andrew Kent.

The CD is a compilation of new indie artists such as Wild Beasts, Yeasayer and MGMT.

Thanks to Tony Queen for the heads up.

More info at uncut.co.uk


---
NEW BW COMPETITION UNDERWAY
24th May 2010

As mentioned last week here's the next BW competition where you can win yourself a copy of the soon-to-be released DAVID BOWIE - Rare And Unseen DVD from Wienerworld Ltd.



ENTER THE COMPETITION HERE



This competition ends at 12:00 midnight GMT on Sunday 6th June.

If competitions aren't your thing you can pre-order David Bowie - Rare And Unseen [DVD]
NOW and receive an enormous 63% discount!


---
LUNCH AT BARNEY'S
21st May 2010

BARNEY'S in New York hosted a special luncheon for IMAN yesterday afternoon to celebrate her CFDA award.

Husband DAVID BOWIE was in attendance, along with Desiree Rogers, Rachel Roy, Susan Fales-Hill, Kyle MacLachlan, Joe Zee, Andy Cohen, Pat Cleveland, Stephen Burrows, Desiree Gruber, Julie Gilhart, Daphne Guinness, Hamish Bowles, Teri Agins and others.

The display windows of Barney's on Madison Avenue are currently decorated as an homage to Iman in honour of her forthcoming Fashion Icon Award from the Council of Fashion Designers of America on 7th June.

You can check out some photographs of Iman and David via the Patrick McMullan website - [View here].

Update: Check out the 'Honouring Iman' article via wwd.com includes slideshow photos of David and Iman, and also interview comments from David.


---
DAVID BOWIE: RARE AND UNSEEN DVD
19th May 2010



As first mentioned on here in February, I've now got a little more information about the forthcoming DAVID BOWIE - Rare And Unseen DVD from Wienerworld Ltd scheduled for release next month.

Next month sees the release of a brand new DVD entitled 'Rare and Unseen: David Bowie'. The fifth title of this exclusive and all new DVD collection for fans, we take an inside look at the British actor, producer and musician for five decades: David Bowie.

Most famous for his alter-ego, the ostentatious, androgynous 'Ziggy Stardust' during the glam-rock era of the early 1970s, Bowie has continually reinvented his music and image and is regarded as an influential innovator, particularly in rock music and is regarded as one of the most multi-talented musicians in the world.

Told through missing-believed-wiped archive interviews and rare and unseen footage, this insightful DVD is a worthy addition to any Bowie collection. Items genuinely unseen and never before appeared on DVD including film from the ITN archive. Includes lost and now restored TV interviews from the past and rare film of the singer talking about his career. A must for the die-hard fan!


Title: David Bowie - Rare And Unseen [DVD]
Format: PAL / Region 2
Number of discs: 1
Studio: Wienerworld Ltd
DVD Release Date: 28th June 2010
Run Time: 75 minutes


Watch this space this coming weekend to win yourself a copy of this brand new DVD release with another BW competition giveaway.

If competitions aren't your thing you can pre-order David Bowie - Rare And Unseen [DVD]
NOW and receive an enormous 63% discount!


---
BW COMPETITION NOW UNDERWAY
16th May 2010

Update: The randomly drawn winner is Colin Breslin of Las Vegas.

As mentioned the other day here's your chance to grab yourself a copy of the brand new Blu-ray DVD release of 'Flashbacks of a Fool' which is all set for release by Anchor Bay Entertainment on May 25th.




ENTER THE COMPETITION HERE



The competition ends at 12:00 midnight GMT next Saturday 22nd May.

If competitions aren't your thing you can pre-order Flashbacks Of A Fool [Blu-ray]
NOW on the Region 1 format and receive an 11% discount.


---
WUZZA WUZZA WUZZA WUZZA.
15th May 2010

More on the ADAM BOULTING comedic version of DAVID BOWIE's iconic song 'Changes' that he recorded in support of saving the BBC RADIO 6 MUSIC digital station...

Adam, one half of the Adam and Joe comedy duo mimicks David and rewrites the song in his own style... Wuzza wuzza wuzza wuzza...

Now here's the video to go along with it...






Go visit and tune into the bbc.co.uk/6music website.


---
AND THE BITS FLEW FAR AND WIDE...
12th May 2010

• Britain's new Deputy Prime Minister and leader of the Liberal Democrats NICK CLEGG enjoys listening to DAVID BOWIE, Schubert and Prince. Well that's a promising start isn't it?...

• IMAN is to co-host the second season of 'The Fashion Show'. According to Bravo, Iman has signed on to replace Rowland and join Isaac Mizrahi. In the press release, Iman said: "I am so excited to be joining the Bravo team and to be working again with Isaac Mizrahi, my close friend of many, many years. I am also looking forward to all of the behind-the-scenes excitement and drama that is generated through the creative process of these undiscovered fashion designers. This will certainly be a show any follower of fashion will want to see."...

• All nine parts of the DAVID BOWIE exclusive 2010 Italian collectors only box set entitled: 'The Essential Collection' have now been released in Italy. Released on the Sorrisi E Canzoni / EMI label (cat. 9770038156727), this official collectors only box set was available in conjuction with Italian TV guide magazine Sorrisi e Canzoni TV. These CDs were available for ONE WEEK only and then withdrawn from sale. This seller (who I purchased from) has a small number of the CDs available in his eBay store
...


---
FLASHBACKS OF A FOOL
12th May 2010

"How can you choose between DAVID BOWIE and BRYAN FERRY?" is the wonderful line from the movie 'Flashbacks of a Fool'.

Daniel Craig delivers a startling performance as Joe Scot, a washed-up Hollywood star adrift in a haze of sex, drugs and squandered fame. But when he receives news of the sudden death of his childhood best friend, Joe flashes back to his younger self (played by Harry Eden of Oliver Twist) in his small English seaside village and the summer of innocence and tragedy that would change his life forever. Olivia Williams (The Sixth Sense), Claire Forlani ('CSI: NY'), Mark Strong (Sherlock Holmes, Robin Hood, Kick-Ass) and Grammy® Award Winner Eve co-star in this powerful drama about love, loss and one man's journey to redemption.

Flashbacks of a Fool features a spectacular soundtrack that includes songs by David Bowie, Scott Walker and Roxy Music. With stunning locations caught on vivid high-definition, Flashbacks of a Fool is a thoughtful and introspective addition to any film lover's library. The Blu-ray release
from Anchor Bay Entertainment is being offered at a special SRP of $17.98 and will be available on May 25th.

Watch this space in the next few days for a giveaway contest to win yourself a copy of this Blu-ray release.






You can also pre-order Flashbacks Of A Fool [Blu-ray]
NOW on the Region 1 format and receive an 11% discount.


---
ARE YOU LITHUANIAN?
12th May 2010

If you're in New Jersey tomorrow Middletown Main Library are hosting a free comparative discussion of the sci-fi novel 'The Man Who Fell to Earth' by Walter Tevis, with a screening of the 1976 film version that marked the major acting debut of a certain DAVID BOWIE as Thomas Jerome Newton.

The movie and discussion takes place on Thursday 13th May at 5:30pm in the Community room.

Location: Middletown Township Main Library, 55 New Monmouth Road, Middletown, New Jersey, NJ 07748, USA.

Check out mtpl.org for more details and information.


---
DUFFY: UNPUBLISHED BOWIE GEMS
11th May 2010

Previously unpublished photographs taken by BRIAN DUFFY of DAVID BOWIE are available to view and purchase on his website.

On the recent 'The Man Who Shot The 60s' Duffy BBC bio documentary you could catch glimpses of some of these photographs, but now the Aladdin Sane album cover outtakes are now available to view for the first time, along with some gems from 1972 to 1979.

There are also shots taken of David during his initial Ziggy Stardust period in 1972, along with some from the Scary Monsters (And Super Creeps) promotional and make-up room shots, as well as the Lodger album plus behind the scenes photos and last but not least some from The Man Who Fell to Earth photo session taken on location at White Sands in New Mexico.

You can download this Duffy/Bowie pdf document to view the print sizes and prices.

Go to duffyphotographer.com click on 'sales' where you will find a 'Bowie' link which contains all the material now available.

Apparently in the not too distance future there will also be more affordable, smaller versions of some of the Bowie prints also available.


---
AND THE BITS FLEW FAR AND WIDE...
6th May 2010

• In a couple of hours or so the 'Bowie Dance Ride' takes place in Tompkins Square Park in New York City. Bicyclists are encouraged to dress as DAVID BOWIE's 'Ziggy Stardust' character or any other one of alter egos. Environmental organisation Time's Up! has arranged event in the hope of raising awareness for creating a more sustainable NYC. Director Bill DiPaola said: "We chose David Bowie because he reaches a wide cross section of people with upbeat music. Bowie has always had cutting-edge fashion concepts and music ideas much like Time's Up! pushing the boundaries on sustainable change."...

• The BALTIMORE SYMPHONY are to perform the PHILIP GLASS "Heroes" Symphony which as you obviously know is based on the DAVID BOWIE classic '70s album. Marin Alsop conducts 'The Music of Frank Zappa and Philip Glass' with the BSO on Friday 23rd July at the Joseph Meyerhoff Symphony Hall in Baltimore, MD 21201. Tickets are on sale now. More details can be found over at bsomusic.org...

• All-girl rock band GIRL IN A COMA who hail from San Antonio in Texas have covered the DAVID BOWIE song 'As The World Falls Down' on their new album 'Adventures in Coverland'. You will be able to listen to a preview of the track here in the not too distant future...

• Taking place this weekend on Saturday (8th May) is a DAVID BOWIE / MICK JAGGER party night in Boston, MA. 21+. 10 p.m. No cover. Savant Project, 1625 Tremont St., Boston. 617-566-5958 - [More details]...


---
BOWIE ITALIAN EXCLUSIVE: PART NINE (FINAL ISSUE)
2nd May 2010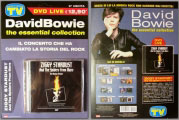 Part nine of the DAVID BOWIE exclusive 2010 Italian collectors only box set entitled: 'The Essential Collection' is now on sale in Italy (earlier than originally advertised).

This ninth magazine (the final part) features the 'Ziggy Stardust and The Spiders From Mars: The Motion Picture' DVD.

Released on the Sorrisi E Canzoni / EMI label (cat. 9770038156727), this official collectors only box set is available in conjuction with Italian TV guide magazine Sorrisi e Canzoni TV.

Week 1: Ziggy Stardust and Let's Dance - (10th March)
Week 2: Space Oddity and Young Americans - (16th March)
Week 3: Hunky Dory and Aladdin Sane - (23rd March)
Week 4: TMWSTW and Low - (30th March)
Week 5: "Heroes" and Lodger - (6th April)
Week 6: Pin Ups and Station To Station - (13th April)
Week 7: Diamond Dogs and Scary Monsters - (20th April)
Week 8: Tonight and Never Let Me Down - (27th April)
Week 9: Ziggy Stardust DVD - (4th May)

If you are quick you can get hold of this final issue #9 from this seller over on eBay


The same seller also has a small number of the previous magazines available in his eBay store
---
INSIDE - THE SOUND OF THE DIVIDED BERLIN
1st May 2010


Tuesday 8th June will see the debut of a new Italian show dedicated to the legendary Berlin Trilogy.

'Inside - The Sound of the Divided Berlin', produced by Ondesferiche, features a selection of tracks from DAVID BOWIE's masterpieces 'Low', "Heroes" and 'Lodger', all performed live, accompanied by action art and projections that aim to take the audience in the late 70's Berlin, "a city cut off from the world" as Bowie said.

The setlist features some of the most beautiful and haunting instrumental tracks ever, like 'Subterraneans', 'Neuköln' and 'Weeping Wall', and rock gems like 'Joe The Lion', 'Repetition' and the inevitable "Heroes".

The show debuts Tuesday 8th June in Asti, Italy, at the Palazzo Alfieri, as part of 'Passepartout', one of the main literature festivals in Italy, promoted by the Asti Library.

Since 2004, the festival has a different theme every year, around which shows, concerts, meetings and laboratories are built. This year's theme is the fall of the Berlin Wall, and this sounded like the right occasion to create a music event about the Berlin Trilogy.

Live Band: Alexander Macinante, Matteo Curallo, Manuel Daniele, Edoardo Accornero. Projections and 'Sand Art': Licio Esposito. Show starts at 10 p.m., free admittance.

More details and information will appear shortly on passepartoutfestival.it

From Alexander Macinante.


---
CARLOS AT MINDFARM IN HOBOKEN
1st May 2010

CARLOS ALOMAR is to perform tomorrow night at the W Hotel Hoboken in New Jersey as part of the Mindfarm event.

The event on Sunday 2nd May starts at 6pm and it's free admission and open to the public.

Venue: W Hotel Hoboken, 225 River Street, New Jersey 07030, USA. Phone: (201) 253-2400.


---
BOWIE TRIBUTE BAND GIGS
1st May 2010

Gigs tonight for the DAVID BOWIE tribute band TIGERS ON VASELINE perform tonight at at McChuill's, 40 High Street, Glasgow, Scotland G1 1NL. Cost: Free. 20:30 to 12 midnight - [More details]...

Also ABSOLUTE BOWIE also perform tonight at Rover Sports and Social Club, Roman Way, Oxford, England - [More details]...

Then on 15th May Tigers On Vaseline have a gig at FLARES Clubnight at Ivory Blacks, 56 Oswald Street, Glasgow, Scotland G1 4PL. 07843 420 338. Cost: £10. 21:00 to 1:00 - [More details]...


---
BOWIE ITALIAN EXCLUSIVE: PART EIGHT
1st May 2010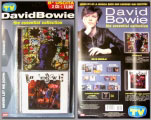 Part eight of the DAVID BOWIE exclusive 2010 Italian collectors only box set entitled: 'The Essential Collection' is now on sale in Italy.

This eighth magazine features the 'Tonight' and 'Never Let Me Down' CDs.

Released on the Sorrisi E Canzoni / EMI label (cat. 9770038156727), this official collectors only box set is available in conjuction with Italian TV guide magazine Sorrisi e Canzoni TV.

Week 1: Ziggy Stardust and Let's Dance - (10th March)
Week 2: Space Oddity and Young Americans - (16th March)
Week 3: Hunky Dory and Aladdin Sane - (23rd March)
Week 4: TMWSTW and Low - (30th March)
Week 5: "Heroes" and Lodger - (6th April)
Week 6: Pin Ups and Station To Station - (13th April)
Week 7: Diamond Dogs and Scary Monsters - (20th April)
Week 8: Tonight and Never Let Me Down - (27th April)
Week 9: Ziggy Stardust DVD - (4th May)

If you are quick you can get hold of this latest issue #8 from this seller over on eBay


The same seller also has a small number of the previous magazines available in his eBay store
---

DAVID BOWIE NEWS ARCHIVES

April | March | February | January
2009 Bowie News
2008 Bowie News | 2007 Bowie News | 2006 Bowie News | 2005 Bowie News
2004 Bowie News | 2003 Bowie News | 2002 Bowie News | 2001 Bowie News
2000 Bowie News | 1999 Bowie News | 1998 Bowie News | 1997 Bowie News