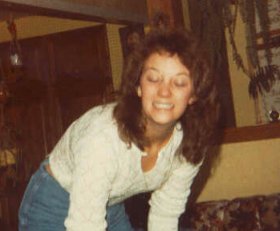 Alassin Sane
PARADISE BY THE DASHBOARD LIGHTS
While it seems that more younger people are listening to classic rock I have noticed a disturbing trend on VH1 etc.

They are showing "classic rock" clips/videos/etc which is wonderful, but the song is referenced at the end of the clip by the movie soundtrack that "resurrected" the song.

How sad to think that it is soundtracks that are writing the classic rock soundtracks to younger people today!

It somehow seems a sacrilege to think that some girl somewhere is having a "Special Moment" to a song that I had a "Special Moment" to but that they are having theirs from a soundtrack! (Please note that I most certainly am not against "Special Moments" but I find it nice to be able to go back to the vinyl and listen to the whole LP and reminisce about the "paradise by the dashboard lights" from my past).

I cannot imagine some of these "Special Moments" having occurred to a compilation soundtrack!

I shudder to think of what some may sound like and what may have occurred while the compilation was playing.

Imagine, if you will, a hot summer day when you were but a mere teen and walking through the park holding hands with that "Certain Someone". In the background we can hear "Wild Is The Wind" as you gaze lovingly into each other's eyes. As "Certain Someone" finds a soft grassy spot to lie down upon, we can hear Lou Reed singing "Perfect Day" in the background. Quite lovely, don't you think? As that "Certain Someone" gets a bit more persistent with the smooches and the feeling about we hear Iggy Pop belting out "Real Wild Child" and we just know that "something" previously only hinted at is going to happen today with you and "Certain Someone". The breathing gets heavier and all is going well... then the soundtrack takes a sadistic bent and throws in Elton John and Kiki Dee singing "Don't Go Breaking My Heart", Wham's "Wake Me Up (Before You Go-Go)" and we then are blindsided by Boy George and "Karma Chameleon" followed by Don McLean lamenting 'the day the music died' in "American Pie" with a bit of Springsteen's screaming about his "Glory Days" thrown in.

Definitely not the same soundtrack as say that "Special Moment" I had while listening to oh say "Aladdin Sane" - the LP starts off at a nice friendly clip and then lends itself most perfectly to the "Quiet Special Part" of the "Special Moment" spent with "Certain Someone"... The pace is perfect right down to "Let's Spend The Night Together" and "The Jean Genie" leaving you to languish to your memories just made to "Lady Grinning Soul".

Somehow the compilation just doesn't do the same thing even though turning the LP over almost always came at the worst time - for girls, probably a great "take a break" point for the fellas!

How I long for days gone by...
Alassin Sane.
16th January 2002.