WHAT'S REALLY HAPPENING IN JUNE - MONTHLY PLANNER

[BOWIEWONDERWORLD SHOP] [LATEST DAVID BOWIE ITEMS ON eBAY]
Exclusive! DAVID BOWIE lino-cut print available to PURCHASE
these are ALL the remaining ORIGINAL left-over stock from 37 years ago
Have YOU got some DAVID BOWIE related news or a hot scoop?
Well don't just sit there keeping it to yourself - send it in to
All news items are credited if you so wish
---
DAVID BOWIE WORLD FAN CONVENTION 2022
16th June 2021
Announcing the DAVID BOWIE WORLD FAN CONVENTION 2022...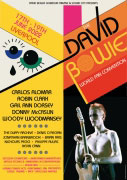 For the last six months DAVID BOWIE GLAMOUR FANZINE have been working hard in partnership with SOUND CITY media events company curating The David Bowie World Fan Convention 2022 to be held in Liverpool over a fabulous David Bowie filled three days, from June 17th - 19th 2022.
Featuring an all-star line-up of Bowie's closest friends and collaborators, including the likes of Carlos Alomar, Robin Clark, Gail Ann Dorsey, Donny McCaslin and Woody Woodmansey, the convention should be the first plan in the 2022 calendar for fans of all ages and interests.
The 3-day event will be compered by David Bowie expert and author of 'The Complete David Bowie', Nicholas Pegg.
The convention will also feature photographic exhibitions by some of those who captured fabulous and important images of David Bowie throughout the decades, Brian Aris, Duffy Archive, Denis O'Regan and Philippe Auliac.
Top designer Jonathan Barnbrook will also be in attendance speaking to attendees about working with David Bowie on his designs for his 2016 album, Blackstar and his designs for 'The Next Day', 'Heathen' and 'Reality' albums.
Kevin Cann, author of 'Any Day Now' the definitive record of David Bowie's rise to stardom and his early years of fame, will be sharing his extensive knowledge of David Bowie with fans and showing some rare pieces from his Bowie memorabilia collection.
Tickets on sale NOW! For tickets and more information visit the bowieconvention.seetickets.com website.
You can read, view and download the DBWFC22 press release HERE which contains more details about this exciting event.
---
DAY-IN DAY-OUT
16th June 2021
• On this day, 49 years ago, DAVID BOWIE released his immortal The Rise and Fall of Ziggy Stardust and The Spiders From Mars album in 1972...
• On this day, 4 years ago, DAVID BOWIE Cracked Actor (Live Los Angeles '74) 2CD was released in 2017...
• On this day, 4 years ago, DAVID BOWIE Be My Wife 40th Anniverary 7" Picture Disc Single was released in 2017...
---
DHEAD XLVI AT AUCTION
15th June 2021
Currently now available for bidding at art auctioneers COWLEY ABBOTT in Canada is DHEAD XLVI by DAVID BOWIE.
Lot #27 is one of Bowie's DHead series of artworks, acrylic and computer collage on canvas, signed and dated 1997 on the reverse; titled on a label on the reverse, size 24 x 19 cm.
The estimate is $9,000-$12,000 Canada Dollars (approx £5,245 - £6,994 GBP).
Bidding closes on 24th June at 2.15 pm EDT.
Current bidding is at $17,000 Canadian Dollars (approx £9,908 GBP)
It is stated that the painting was found in the most unexpected place - at the Machar Township landfill shop, affectionately dubbed the "Machar Mall" - which is a donation centre for household goods in South River, Ontario. The finder paid just under $5 dollars.
The chance discovery of this treasure within a pile of discarded goods is quite remarkable. The consignor of the painting was astonished upon viewing a label which read 'David Bowie' and realising it was the signature of the artist inscribed on the reverse.
For bidding and more information, please visit the cowleyabbott.ca website.
The find even made the Breakfast News on Canadian TV and interviewed Robert Cowley of Cowley Abbott Auctions...
(Ed. Ignore the auction lot description that states 'he created approximately forty-seven DHeads', he created over two-hundred in this series and they are not 'non-sequential Roman numerals').
DB quote about the DHead series: "One of the ongoing series of paintings that have no beginning or end for me. They are the features that race through my life and have to be put down on canvas. I am now in my second hundred of these, so you'll see a lot of them in one form or another!"
---
DBW7RD BOOK EXPANDED
13th June 2021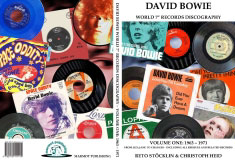 DAVID BOWIE WORLD 7" RECORDS DISCOGRAPHY
VOLUME ONE: 1963 - 1971
FROM LIZA JANE TO CHANGES INCLUDING ALL REISSUES AND RELATED RECORDS.
Available for pre-orders:
CHF 64.- (Swiss francs, approx. £51, €59, US$ 71).
Postage:
Europe CHF 14.- (approx. £11, €13, US$ 16); Rest of the world CHF 19.- (approx. £15, €19, US$ 21).
Ready to ship in a few weeks. Test copies are in press, giving us a few days to fine-tune details.
Please PM Reto on Facebook or email for details.
In 1994, rare record dealer and Bowie 7" collector Marshall Jarman published the first edition of this discography with the help of many collectors worldwide, including his old friends Reto Stöcklin and Christoph Heid. In 2018, Marshall and Reto published a successful update of Marshall's legendary book from 1994, and there have since been many requests for an update. Marshall decided to pass the baton and Christoph and Reto have taken up the challenge of a new and greatly expanded edition, divided into several volumes, of which this is the first.
What's different?
The book still lists records in a chronological order and is divided into chapters, one for each year. However, for the ease of reading and reference, we decided to list records by the date of first release and to keep all releases of a record together - including reissues and later releases of material from the same period. For each title, the records are now listed with UK and USA first, followed by all other countries listed alphabetically, followed by reissues. As a result, all records of a title such as THE LAUGHING GNOME are now grouped together in a few pages instead of being spread throughout the book, facilitating comparisons. Hence this new layout is easier to navigate and find what you're looking for. Acetates, memorabilia, curiosities and unofficial records have not been included in this softback edition to keep it affordable and avoid excessive postage fees.
What's new?
First, all sleeves and record labels are now illustrated front and back, including major label variations - with new explanations in many cases.
Second, with our new vision, we documented all reissues as well as recent releases from the same titles.
Last but not least, we added the new section "RELATED" to the end of each year, documenting other artists' recordings in which Bowie played a major role. This section covers 16 releases and 59 records, from the 1965 RESTLESS / TAKE MY TIP by Kenny Miller to the 1971 OH! YOU PRETTY THINGS by Peter Noone.
What's next?
Volume two, of course, but also a deluxe hardback version of Volume one to include acetates, memorabilia, curiosities and unofficial records.
Here we are, with 33 countries, 53 releases, 320 records and nearly 1,100 illustrations spread over 262 pages. We hope you will find this new book a useful addition to your collecting literature.
Check out some sample pages below...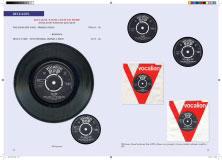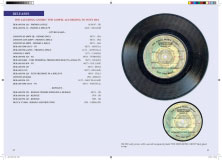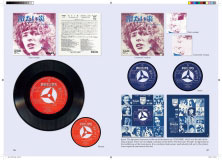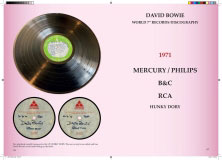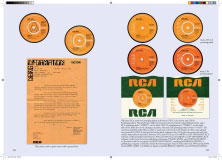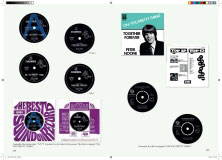 From Reto and Christoph.
---
WIN A SIGNED BOWIE PROMO POSTCARD
10th June 2021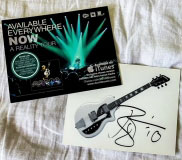 The ANNUAL LONDON BOWIE EVENT are thrilled to announce that this wonderful Reality postcard is up for raffle! Signed by DAVID BOWIE.
Raffle tickets cost £5 each. Anyone may purchase one or as many as they wish, from anywhere in the world providing they can pay by either... PayPal to: lizcoop17@sky.com - please make sure you click 'FRIENDS AND FAMILY' so they don't pay fees and more money can go to TERRENCE HIGGINS TRUST... or by special arrangement personally by messaging Liz, by bank transfer.
When purchasing a raffle ticket you will be given the colour and number of your ticket. You will need to provide your name and address to Liz. The draw will take place live on a Facebook within a day or two of the Event.
The lucky winner will be published on facebook.com/LondonBowieEvent and notification via by email. Arrangements will then be made to mail the tracked item to the winner.
Signed items are becoming rare and hard to come by now. So, good luck everyone.
Many thanks go to the official website davidbowie.com for donating this lovely signed item especially for this event. 100% of proceeds as always go to the Terrence Higgins Trust.
---
MAINMAN - PODCAST #36
10th June 2021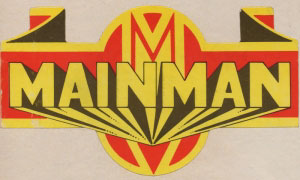 Over on the MAINMAN website: Podcast episode #36 is now available...
You can listen to the thirty-sixth podcast now - this episode talks about the creative partnership between DAVID BOWIE and designer FREDDIE BURRETTI, including Arnold Corns.
Each week they will release a new episode in their podcast series featuring behind the scenes stories from those who lived and breathed this incredibly evocative period in rock history and the website will be home to a continually expanding collection of fascinating memorabilia from the MainMan vaults - much of it never seen before.
The MainMan group of companies was a first of its kind rights management organisation formed by entrepreneur and impresario Tony Defries in 1972, that supported and helped to develop the careers of various artistes including David Bowie, Iggy Pop, Lou Reed, Mick Ronson, Mott The Hoople, Ian Hunter, Mick Ralphs, Dana Gillespie, Amanda Lear, Wayne/Jayne County, John Cougar Mellencamp and many others.
MainMain official social media accounts: Website | Facebook | Twitter | YouTube Channel | Instagram
---
BOWIE HITS #1 IN THE UK VINYL CHART
6th June 2021
In this week's Official UK Charts (4th June) DAVID BOWIE has entered the Vinyl Singles Chart at #1.
In the album charts in the UK, Ireland and Scotland, he achieved the following positions...
UNITED KINGDOM
Official Album Charts Top 100
The Width Of A Circle (2CD) #15
Legacy #41
The Man Who Sold The World (picture disc) #80
Official Vinyl Albums Chart Top 40
The Man Who Sold The World (picture disc) #4
Official Vinyl Singles Chart Top 40
The Width Of A Circle (The Prettiest Star - 10") #1
Boys Keep Swinging #14 (re)
Cosmic Dancer #27
IRELAND
Official Albums Chart Top 100
The Width Of A Circle (2CD) #15
Legacy #41
The Man Who Sold The World (picture disc) #80
SCOTLAND
Official Albums Chart Top 100
The Width Of A Circle (2CD) #8
The Man Who Sold The World (picture disc) #15
TRAFOZSATSFM #84
From officialcharts.com
---
ON THIS DAY...
6th June 2021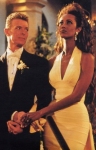 Today marks the 29th anniversary of DAVID and IMAN's wedding ceremony at Saint James Episcopal Church, in Florence, Italy in 1992.
The best man was David's son Duncan, with chief usher Alan Edwards.
Iman's maid of honour was her best friend Bethann Hardison.
Besides immediate family, among the sixty-eight invited guests were Yoko Ono, Brian Eno and his wife Anthea, Bono Vox, Eric Idle and his wife Tanya, Geoff MacCormack, George Underwood, Corinne Schwab, Jennifer Ichida (Duncan's then girlfriend), Hervé Léger (who designed Iman's dress), Thierry Mugler (who designed David's suit) and hair arranged by Teddy Antolin. Teddy was a very special guest - in a way responsible for what was happening that day, because it was he who introduced David and Iman at a dinner party two years previously in Los Angeles.
During the ceremony, Geoff MacCormack read Psalm 121 during the service and David's cousin Kristina Amadeus read from Corinthians.
You can click here to read an article from Hello! magazine entitled 'The Wedding of David Bowie and Iman' by Brian Aris from the BW press archive.
---
INTRODUCING DAVIE JONES WITH THE KING-BEES
5th June 2021

Today marks the anniversary of DAVID BOWIE's first ever lead vocal single release 'Liza Jane' credited to Davie Jones with The King Bees, which was released 57 years ago today, 5th June 1964 on the Vocalion Pop label (V 9221).
Featuring seventeen-year-old Davie Jones (vocals and saxophone), George Underwood (guitar), Roger Black (guitar), Francis Howard (bass) and Robert Allen (drums).
Although credited to Leslie Conn, David's then manager who negotiated a one-single deal with Decca Records, George Underwood said the song was originally a old Negro spiritual that the band played around with and came up with this R'n'B song.
Leslie Conn's recollection of the events in 1997:
"I can tell you that I have got a pretty retentive memory, but that is something I can't clearly recall. I used to write songs except that I don't write music and I don't play piano. When the boys were jamming to kind of come up with some ideas to make a record, they came up with some six bar blues, which everyone uses. As they were doing that, I came up with my own idea, which came from nowhere, and we improvised and the song came together. I mean, I would never take credit for something that I never did and I know David wouldn't have agreed for me to sign the contract as writer if he had wrote it himself. I would never have stolen someone else's song on principle. I know that I'm quite vague on that and I can't be absolutely sure how it all came about, but I know that I did come up with a lot of ideas. As for the production of the song that was most certainly me, I arranged and organised the whole thing and I always produced the material I was arranging with Decca at that time. George Underwood is definitely wrong on that point.
"There is a funny story while were still on the subject of 'Liza Jane'. When David and I parted company I went off to live and work in Majorca for a few years and one day I was on the phone to my mother and she said, 'what shall I do with those records I have in the garage' which were a few hundred copies of 'Liza Jane'. So I replied, 'Throw them out', and she did. The last time David came up here he said, 'Have you got any of those records we made, you know they're worth over a hundred pounds each!' I told him I got my mother to throw them all out! We had to laugh."
Backed with 'Louie Louie Go Home', written by Paul Revere and Mark Lindsay, which was incidentally pencilled in as the A-side, both songs were recorded in a seven-hour session at Decca Studios in Broadhurst Gardens, West Hampstead.
The single was re-released by Decca in September 1978 (catalogue number F 13807) and beware there are counterfeit Vocalion copies in circulation. Produced in the USA in 70s, the tell-tale difference between the original and the illegal pressings is the matrix number. On the original 1964 issue the matrix number is machine stamped on the vinyl and on the fake copies it is handwritten.
The official press release for the single from the press room of the Dick James Organisation in May 1964 read...
INTRODUCING DAVIE JONES WITH THE KING-BEES... AND THEIR FIRST DISC 'LIZA JANE'
Pop Music isn't all affluence. Just ask new seventeen year old recording star Davie Jones. Time was (two months ago, in fact) when he and his group were almost on their uppers. No money, bad equipment. Then Davie had a brainwave. "I had been reading a lot in the papers about John Bloom," says Davie. "So I put pen to paper and wrote him a letter." David told Bloom that he had the chance of backing one of the most talented and up-and-coming groups on the pop scene. All he had to do was advance the several hundred pounds it requires to outfit a pop group with the best equipment.
Davie didn't get the money, but he did get a telegram next day from John Bloom giving the phone number of Artist's Manager Leslie Conn. Davie got in touch, he was rewarded with a booking at Bloom's Wedding Anniversary Party. "We were a dismal failure", recalls Davie. "It was a dinner dress affair and we turned up in jeans and sweat shirts and played our usual brand of rhythm and blues. It didn't go down too well. Still we'll know better next time."
However, all's well that ends well. Leslie Conn liked the earthy type of music the group played, arranged an audition with Decca Records which resulted in a contract and the first release by David Jones with the King-Bees. "Liza Jane", released by Decca (Vocalion 9221) on June 5th.
DAVIE JONES WITH THE KING-BEES MET AT BARBERS
Davie Jones met up with his four member backing group the King-Bees when he visited his local barber shop in Bromley. In between clips he got chatting to the four lads, also there to be sheared, about their musical interests, and before you could say "Short back and sides", they decided to join forces.
The group specialise in hard-driving, uncompromising R & B, a brand of music that has won for them a dedicated following in the London area, a following which should soon be spreading throughout the length and breadth of England on the strength of their first disc.
"LIZA JANE", is a beaty, action packed disc which features the direct no-holds-barred Davie Jones vocal delivery. The King-Bees supply a hard core, R & B backing and the whole thing is crowned by a catchy chorus featuring the line "Little Liza Jane".
DAVIE JONES - Seventeen years old, fair haired Davie first got interested in pop music when he was ten. His father's secretary (Davie's father in P.R.O. for Dr. Barnardo's homes) who had previously worked for a disc company, sent Davie a 'Demo' copy of a new Little Richard disc. As the phrase goes, Davie was "knocked out", and when he had scraped together a few pounds of his pocket money, bought a plastic saxophone. Eventually he progressed on to the real thing. Lessons were the next step. "My idol on saxophone has always been Ronnie Ross", says Davie, "So I looked up his name up in the phone book and asked him if he would give me lessons." Ross agreed, but after Davie played him a few bars Ross's comment was: "Right now we can start working on you, that was bloody awful!" Davie gave up his music to take his G.C.E. at 15, then left school and joined an advertising agency as a commercial artist, where he still works.
When he left school Davie was able to concentrated on his music again, this time mainly as a vocalist, playing dance halls and clubs in and around the Bromley area. Then came the hair-cut and the letter to John Bloom...
Davie's favourite vocalists are Little Richard, Bob Dylan and John Lee Hooker. Apart from the saxophone he also plays the guitar. He dislikes Adams apples, and lists as his interests Baseball, American Football and collecting Boots. A handsome six footer with a warm and engaging personality, Davie Jones has all it takes to get to the show business heights, including... talent.
---
ON THIS DAY...
4th June 2021
On this day, 9 years ago, DAVID BOWIE released the 40th Anniversary Edition of The Rise and Fall of Ziggy Stardust and The Spiders From Mars album...
On this day, 17 years ago, DAVID BOWIE performed at Tommy Hilfiger at Jones Beach Theatre, in Wantagh, New York, USA during his A Reality World Tour...
On this day, 20 years ago, DAVID BOWIE held an official chat in the BowieNet chatrooms - [Read chat log]...
On this day, 25 years ago, DAVID BOWIE performed at the Budokan Hall in Tokyo, Japan during his Outside World Tour in 1996...
On this day, 31 years ago, DAVID BOWIE performed at the Starplex Amphitheatre in Dallas, USA during his Sound+Vision World Tour in 1990...
On this day, 38 years ago, DAVID BOWIE performed at Wembley Arena in London, England during his Serious Moonlight World Tour in 1983...
On this day, 43 years ago, DAVID BOWIE performed at the Scandanavium in Gothenburg, Sweden during his 1978 World Tour...
On this day, 48 years ago, DAVID BOWIE performed at the Gaumont Theatre in Worcester, England during his 1973 World Tour...
On this day, 49 years ago, DAVID BOWIE performed at the Public Hall in Preston, England during his 1972 UK Tour #1...
On this day, 56 years ago, DAVIE JONES and THE LOWER THIRD performed at the Pavilion Ballroom in Bournemouth, England in 1965...
On this day, 65 years ago, REEVES GABRELS was born. Happy Birthday Reeves - wishing you a fabulous day...
---
WSFF HOSTING A BOWIE SPECIAL EVENT
1st June 2021
WONDEROUS STORIES (WSFF) is an international film festival for independent film makers and they have a DAVID BOWIE Special Event taking place in London and Berlin next month.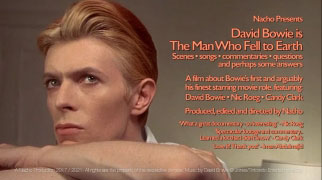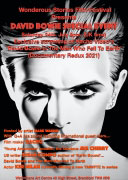 There is an exclusive screening of NACHO's video, 'David Bowie is The Man Who Fell To Earth' - Documentary redux 2021.
Hosted by MARK WARDEL with a special Q&A (via Zoom) featuring international guest stars...
NACHO the filmmaker
'Young Americans' vocalist, the fabulous AVA CHERRY.
SUSAN COMPO the U.S. author of Earthbound:
David Bowie and the Man Who Fell From Earth.
Actor Ker Milan currently filming the new TMWFTE series.
The Q&A takes place on Saturday 24th July at 8.00 pm
London: Friday, 23rd July - Sunday, 25th July
Held at Watermans, West London's most prestigious arts centre, WSFF is an international film festival that offers a unique opportunity to discover new and innovative filmmaking. Watermans, situated overlooking the River Thames with its iconic views onto Kew Gardens, offers the perfect setting for this year's diverse and compelling WSFF programme: 14 plus feature films, a collection of short films, film industry related workshops, lectures and Q&A's. The mission at WSFF is clear and simple: to screen outstanding independent films from around the world, focusing especially on film makers.
Berlin: Friday, 6th August - Saturday, 7th August
Wonderous Stories is hosted in Stolpe, Angermünde - a national park 75km from Berlin Centre. There are direct train-line connections from the capital, as well as parking and cycling options. Location: Stolper Turm, 16278 Angermünde - [travel info].
Come to WSFF for the ultimate film experience and join us to watch the best that independent cinema has to offer by film makers from around the world in both London and Berlin. Apart from showing a diverse, inspiring and thought-provoking programme, we also run film industry related workshops, lectures and Q&As.
Tickets go on sale Monday 7th June - for more details and the latest information, please visit the wonderousstoriesff.com website and visit their Facebook page.
---
BOWIE'S BECKENHAM ODDITY
1st June 2021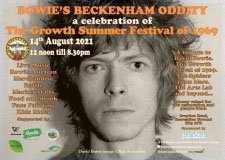 The fifth BOWIE'S BECKENHAM ODDITY event will take place this year around the iconic Grade II listed bandstand in Croydon Recreational Ground, Beckenham, South London on 14th August.
This year's event begins at 12 noon (gates open from 11.45am) and they are pleased to announce the return of some of the Growth Festival folk, including Keith Christmas and Bill Liesegang. Also joining the line-up are Jessica Lee Morgan and Bowiesque.
The full line up, updates and information will be made available in the next few weeks.
Tickets are available now from wegottickets.com website, as well as on the gate on the day of the event.
For more details visit their Facebook page for the latest updates.
---
TWO BOWIE UNBOXING REVEALS
1st June 2021
Check out these unboxing reveal videos for the two recent DAVID BOWIE releases, both were released on 28th May...
The 2-CD set of The Width Of A Circle which as you will see is housed inside a DVD-sized hardcover book containing 104-pages.
Also, check out the reveal video of The Man Who Sold The World picture disc LP...
Both releases are available to purchase now.... The Width Of A Circle 2-CD set and The Man Who Sold The World picture disc LP.
Both videos from the Italian David Bowie fan website Velvet Goldmine.
---
BW FACEBOOK GROUP
1st June 2021
For those of you who use FACEBOOK - check out the private DAVID BOWIE Wonderworld Group.
A group for David Bowie fans worldwide.
If you're a David Bowie junkie... or a David Bowie geek... or David Bowie is stuck inside your head seven days a week... then this is the place for you.
Just so everyone is aware, I am not personally adding peple, but do please feel free to join and add yourself. You never know what might get posted...

---
REMINDERS: NEW and UPCOMING BOWIE RELEASES...
JUNE 2021
• The 5th BOWIE'S BECKENHAM ODDITY event at Croydon Recreational Ground, Beckenham, South London on 14th August. Starts 12 noon (gates open from 11.45am). Tickets available now wegottickets.com, also on the gate on the day of the event - more details
• WONDEROUS STORIES (WSFF) is an international film festival for independent film makers: DAVID BOWIE Special Event taking place in London (23rd July - 25th July) and Berlin (6th August - 7th August). An exclusive screening of NACHO's video, 'David Bowie is The Man Who Fell To Earth' - Documentary redux 2021. Hosted by Mark Wardel with a special Q&A (via Zoom) featuring guests: Nacho, Ava Cherry, Susan Compo and Ker Milan. Q&A Saturday 24th July at 8.00 pm. Tickets on sale 7th June - more details
---
DAVID BOWIE - THE WIDTH OF A CIRCLE 2-CD set featuring 21 unreleased tracks, released 28th May - more details
THE MAN WHO SOLD THE WORLD picture disc LP, released 28th May - more details
DAVID BOWIE - THE WIDTH OF A CIRCLE 4-track 10" vinyl with 2020 mixes, released 28th May - only available via the official David Bowie Store.
Exhibition ROCK 'N' ROLL WITH ME BOWIE / MACCORMACK 1973-76 at Brighton Museum and Art Gallery, Royal Pavilion Gardens, Brighton, England BN1 1EE. Reopened 18th May 2021 runs till 23rd January 2022. Open Tuesday-Sunday 10am-5pm. Closed Mondays except Bank Holidays. Tickets are on sale now for dates until 20th June 2021- more details
2018 softback edition of DAVID BOWIE WORLD 7" RECORDS DISCOGRAPHY 1964 - 1981 book by MARSHALL JARMAN and RETO STÖCKLIN visit marmot-publishing.com for more details.
Exclusive DAVID BOWIE lino-cut print available to PURCHASE - don't hang around, these are ALL the remaining original left-over stock from 37 years ago, once they've gone, they've gone!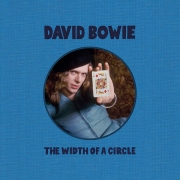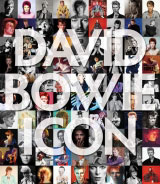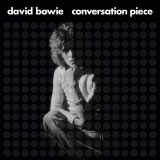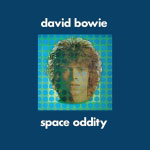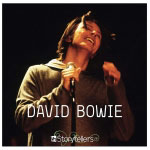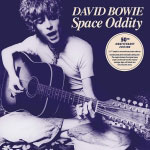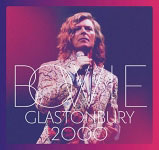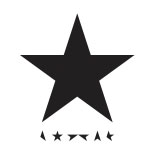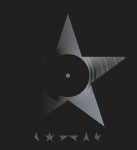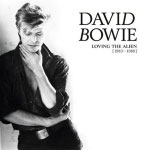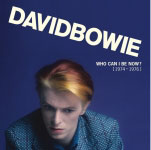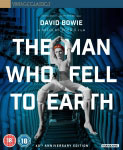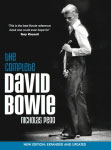 ---
---
DAVID BOWIE WONDERWORLD NEWS ARCHIVE
May | April | March | February | January

2020 Bowie News | 2019 Bowie News | 2018 Bowie News | 2017 Bowie News
2016 Bowie News | 2015 Bowie News | 2014 Bowie News | 2013 Bowie News
2012 Bowie News | 2011 Bowie News | 2010 Bowie News | 2009 Bowie News
2008 Bowie News | 2007 Bowie News | 2006 Bowie News | 2005 Bowie News
2004 Bowie News | 2003 Bowie News | 2002 Bowie News | 2001 Bowie News
2000 Bowie News | 1999 Bowie News | 1998 Bowie News | 1997 Bowie News



| | |
| --- | --- |
| Created: June 2021 © Paul Kinder | Last Updated: 16/6/21 |