WHAT'S REALLY HAPPENING IN DECEMBER - MONTHLY PLANNER

[BOWIEWONDERWORLD SHOP] [LATEST DAVID BOWIE ITEMS ON eBAY]
Exclusive! DAVID BOWIE lino-cut print available to PURCHASE
these are ALL the remaining ORIGINAL left-over stock from 39 years ago
Have YOU got some DAVID BOWIE related news or a hot scoop?
Well don't just sit there keeping it to yourself - send it in to
All news items are credited if you so wish
[STREAM/DOWNLOAD DAVID BOWIE MUSIC from Amazon
]

Facebook Group | Facebook | Instagram | Threads | X | YouTube
---
DAY-IN, DAY-OUT...
2nd December 2023
• On this day, 24 years ago, DAVID BOWIE performed at The Astoria, London during his 'hours...' promotional tour in 1999. Earlier the same day, David did an in-store signing at The Virgin Megastore. After the gig he held an after-show party at Pop in Soho...
• On this day, 45 years ago, DAVID BOWIE performed at Western Springs Stadium in Auckland, New Zealand, the final show of the Australasian leg of his 1978 world tour...
• On this day, 57 years ago, DAVID BOWIE and THE BUZZ performed at the Severn Club, in Shrewsbury in 1966. At this gig they performed 'Waiting For The Man' by The Velvet Underground as one of the encore songs. David played this song live before anyone one else in the world, he performed it before the album was actually released after receiving a testing pressing from his then manager Kenneth Pitt...
• On this day, 59 years ago, DAVIE JONES and THE MANISH BOYS gave two performances at the ABC Cinema, Hull in 1964...
---
ME AND MR. JONES
1st December 2023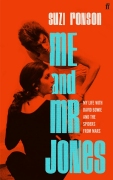 Scheduled for publication in April is ME AND MR. JONES: My Life with David Bowie and The Spiders From Mars by SUZI RONSON.
From the stylist behind David Bowie's Ziggy Stardust look, an electrifying peek behind the curtains during a legendary chapter of pop culture history.
'Suzi Ronson was there as Bowie transitioned from suburban folkie to world superstar and genius. Few can offer such insight, and tell this fascinating story with such verve.' - Hanif Kureishi.
Suzi Ronson was working in a Beckenham hair salon in the early seventies when Mrs Jones came in for her weekly shampoo and set. After being introduced to her son David and his wife Angie, Suzi finds herself at the Bowies' bohemian apartment and is soon embroiled in their raucous world.
Having crafted his iconic Ziggy Stardust hairstyle, Suzi becomes the only working woman in David's touring party and joins the Spiders From Mars as they perform around the globe. Amid the costume blunders, parties and groupies she meets her husband-to-be, Mick Ronson, and together they traverse the absurdities of life in show business, falling in with the likes of Iggy Pop, Bob Dylan and Lou Reed along the way.
Dazzling and intimate, Me and Mr Jones provides not only a unique perspective on one of the most beguiling stars of our time but also a world on the cusp of cultural transformation, charting the highs and lows of life as one of the only women in the room as it happened.
About the Author:
Suzi Ronson is an author, songwriter, and former hairdresser and stylist. At fifteen, she left school and enrolled in the Evelyn Paget College of Hair and Beauty, going on to become David Bowie's stylist after helping create his iconic Ziggy Stardust hairstyle. She travelled the world with Bowie as his hairdresser, stylist and confidante. Ronson has also worked with Lou Reed, Iggy Pop and John Mellencamp. She divides her time between London and New York.
This hardcover, 320-page memoir is to be published on 4th April and can be pre-ordered now.
---
AND THE BITS FLEW FAR AND WIDE...
1st December 2023
• Check out the interview with bass player TIM LEFEBVRE over at CLASSIC ROCK HISTORY with Andrew Daly. Tim talks about his approach and gear choices, and gives the rundown on his work with DAVID BOWIE on the ★ album - [Read here]...
• DAVID BOWIE is now hit an amazing 10 million followers on the David Bowie Official Spotify page, along with currently 17,341,088 monthly listeners - [More details]...
• Music Producer TONY VISCONTI is to headline Westport Library's VersoFest in April 2024. Tony will be in conversation for the 3rd annual music and media festival on Saturday, 6th April at 1pm, discussing his art and career as one of pop music's longest working and most influential producers. This event is free and requires registration. Venue: The Westport Library, 20 Jesup Road, Westport, 06880 United States. To register please visit [eventbrite.com]...
• The German stage production of LAZARUS by DAVID BOWIE and ENDA WALSH is playing at Schauspielhaus, Holtenauer Straße 103, 24105 Kiel, Germany on various dates starting today and through next year. For more details on dates and performances please visit [theater-kiel.de]...
---
DAVD BOWIE GLAMOUR FANZINE: ISSUE 10
1st December 2023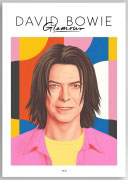 After a break of eighteen months, DAVID BOWIE GLAMOUR fanzine is back!
They've got interviews with Bowie alumni such as Sterling Campbell and Zachary Alford, and stars who were influenced by him including Glen Matlock and Joe Elliott and Clem Burke. Plus, of course, lots of stories and encounters by the fans!
It's available now at davidbowieglamour.com website.
For issue 10, the front cover is once again designed by Helen Green, depicting Bowie in 1999.
This issue includes:
Zack Alford
Clem Burke
Sterling Campbell
Duffy
Joe Elliott
Glen Matlock
John Scarisbrick
...and of course, the fans!
---
DAVID BOWIE WONDERWORLD FB GROUP
1st December 2023
For those of you who use FACEBOOK - check out the DAVID BOWIE WONDERWORLD Group.
Feel free to join in with the other 92,900 plus members, add yourself and invite your Bowie fan friends. You never know what might get posted, or who you might meet...
---
MIXING MEMORY & DESIRE
1st December 2023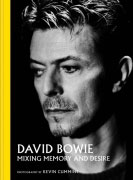 Just published is the eagerly awaited new book DAVID BOWIE: MIXING MEMORY & DESIRE: Photographs by KEVIN CUMMINS.
"As iconic photographer, adventurous fan and insider eye-witness, Kevin Cummins has always been where the cultural action is. Mixing Memory & Desire will make you see David Bowie in a surprising and stimulating new way." - Paul Morley
"David Bowie was on a creative journey through music, fashion and art. A journey unparalleled in popular culture. What a privilege it is for us that Kevin Cummins was there to capture this journey. His wonderful book shows us exactly why Bowie was so unique." - Noel Gallagher.
"Kevin brilliantly captures the essence of the great man in these remarkable photographs. Cummins is so adept at breaking down the barrier of the camera, you sense Bowie is completely at ease when they worked together." - Goldie.
From the Back Cover:
From the legendary Bowie gigs in the early 1970s, through to a poignant image taken outside his apartment in New York in 2016, Kevin Cummins has captured the many faces of Bowie, including previously unpublished material, and created a book that is essential for Bowie fans everywhere.
The career of celebrated pop photographer Kevin Cummins began on 29th June 1973 when as a 19-year-old photography student he photographed David Bowie. That image is now in the renowned photography collection of the V&A Museum.
About the Author:
Manchester-born Kevin Cummins has an international reputation as one of the world's leading photographers and is famed for his iconic portraits of musicians including Ian Curtis, Bowie, The Smiths, Iggy Pop, Bjork, Debbie Harry, Bob Marley, Public Enemy, Patti Smith and Oasis. These photographs have appeared on magazine covers and in galleries and museums worldwide, including: Brooklyn Museum, Sydney Opera House, Pace Gallery, and other cities including New York, Los Angeles, Buenos Aires, Berlin, London, and Bologna. His work is included in the permanent collections of the National Portrait Gallery, V&A Museum and Manchester City Art Gallery.
Cummins had a 20 year association with British Rock 'bible' NME, where he created many of the best-known images in modern music history. He was awarded an honorary doctorate (arts) by Manchester Metropolitan University in 2015. His monographs for Octopus include Joy Division: Juvenes, Morrissey: Alone and Palely Loitering, Britpop: While We Were Getting High and Telling Stories: Photographs of The Fall.
This hardcover contains 256-pages and you can purchase now and save 15%!
---
REMINDERS: UPCOMING BOWIE RELEASES and EVENTS...
DECEMBER 2023
• THE DAVID BOWIE WORLD FAN CONVENTION 2024 in Liverpool on 26th-28th July - tickets on sale now via bowieconvention.com
• Memoir ME AND MR. JONES: MY LIFE WITH DAVID BOWIE AND THE SPIDERS FROM MARS by SUZI RONSON hardcover, 320-pages - to be published on 4th April - more details
• BOWIE, BECKETT AND BEING: THE ART OF ALIENATION by RODNEY SHARKEY, hardcover, 224-pages - to be published on 8th February - more details
• DUBLIN BOWIE FESTIVAL 2024 takes place from 7th-11th February - celebrating the 50th anniversary of The Year of The Diamond Dogs - dublinbowiefestival.ie
---
OFFICIAL DAVID BOWIE 2024 CALENDARS by Danilo Promotions Ltd, two different versions: A3 Wall and Square Collectors' Edition - both available now

The German stage production of LAZARUS by DAVID BOWIE and ENDA WALSH is playing at Schauspielhaus, Holtenauer Straße 103, 24105 Kiel, Germany on various dates starting this month and through next year - more details

Issue 10 of DAVID BOWIE GLAMOUR fanzine is now on sale at davidbowieglamour.com

New book DAVID BOWIE, ENID BLYTON and the sun machine by Nicholas Royale, hardcover and paperback, 264-pages - published on 28th November - more details

New book DAVID BOWIE: MIXING MEMORY & DESIRE: Photography by KEVIN CUMMINS, hardcover, 256-pages - published on 9th November - more details

50th Anniversary of PIN UPS released as a limited edition half-speed mastered vinyl LP on 20th October - more details

New book ABSOLUTE BEGINNER: Memoirs of the World's Best Least-Known Guitarist by Kevin Armstrong, paperback, 288-pages - published on 17th October - more details

Exclusive DAVID BOWIE lino-cut print available to PURCHASE - don't hang around, these are ALL the remaining original left-over stock from 39 years ago, once they've gone, they've gone!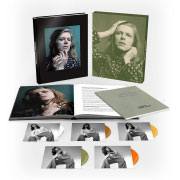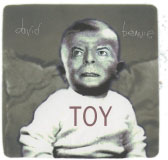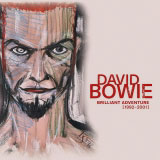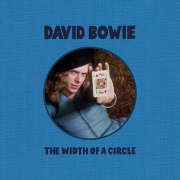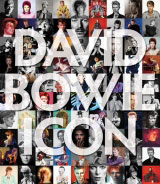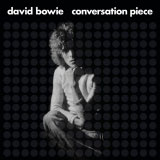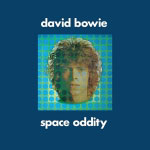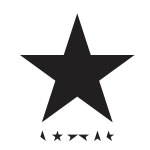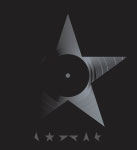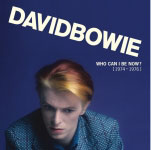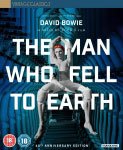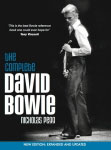 ---
DAVID BOWIE WONDERWORLD NEWS ARCHIVE
November | October | September | August | July | June | May | April | March | February | January
2022 Bowie News | 2021 Bowie News
2020 Bowie News | 2019 Bowie News | 2018 Bowie News | 2017 Bowie News
2016 Bowie News | 2015 Bowie News | 2014 Bowie News | 2013 Bowie News
2012 Bowie News | 2011 Bowie News | 2010 Bowie News | 2009 Bowie News
2008 Bowie News | 2007 Bowie News | 2006 Bowie News | 2005 Bowie News
2004 Bowie News | 2003 Bowie News | 2002 Bowie News | 2001 Bowie News
2000 Bowie News | 1999 Bowie News | 1998 Bowie News | 1997 Bowie News



| | |
| --- | --- |
| Created: December 2023 © Paul Kinder | Last Updated: 2/12/23 |